おはよう ございます ! Ohayou gozaimasu - Good Morning :) (Yes it sounds like Ohio :)

This is my little hobby page about Japan and its language - in 1991, as a student, I lived there with a Japanese family for almost a year ...

NOTE: These pages contain a lot of Japanese characters!
In order to render them under Your system (I assume Windows), You may need to have East Asian character sets installed!
See more about this here!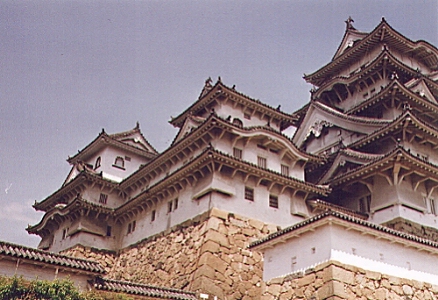 The Himeji Castle near Kyoto.
The Iroha-Table

いろはにほへと
ちりぬるを
わかよたれそ
つねならむ
うゐのおくやま
けふこえて
あさきゆめみし
ゑひもせす


The Iroha-Poem Today

色は匂へど
散りぬるを
我世誰ぞ
常ねならむ
有為の奥山
今日越えて
浅き夢みじ
酔もせず


---

Translation

Oh, these colors and flavors ...
they go by so fast!
In our world ... bah! Who?
Who can forever last?!
When I ... this mountain
overcome today,
the vain dreams
and ekstacy, all that fades away.
Original by Master Kukai (774-835 A.D.) - This humble translation by me :)