September 21, 2009: For a short visit in Germany, I took the chance to visit the Seute Deern, now stationary museum in Bremerhaven, at the coast to the North Sea, northern Germany.
Full View
The 3-masted barque Seute Deern (which can be translated to "Sweet Girl", from North German dialect), is part of the exhibition area of Deutsches Schiffahrtsmuseum since 1971.

The Seute Deern is the last wooden barque preserved, built in 1919. But at that time she was a schooner, having fore-and-aft sails only. After many adventures, so to speak, she was converted into a barque in 1931, being the star of tall ship festivals, until world war II broke out. Again, after many oddities, like many sailing ships in that era, she was saved from scrapping and used as a museum ship since 1966

---

The museum ship of today is well kept in shape, to keep her open for the public. She is also used as a restaurant. The official website is http://www.seutedeern.de/.

She will never sail again, of course, and her rigging had been reduced to a harbour rigg, that is: all sails and related running rigging lines had been removed since long ago, leaving only the most necessary lines like the braces and lower topping lifts, and of course the standing rigging of stays and shrouds.

The running rigging left is worth to be studied for ship modelling. (But in this case I am not having a belaying scheme or plans)

These pictures shall not be a replacement for a real visit to the ship, that I recommend very much indeed! I, of course, spent a whole day there ... and I made about 400 photos for my ship modelling studies.

Now I present the best of them here:
The Hull and The Sides
The hull is fully black with a white "cannon band" and indicated black gun ports, although she never carried weapons.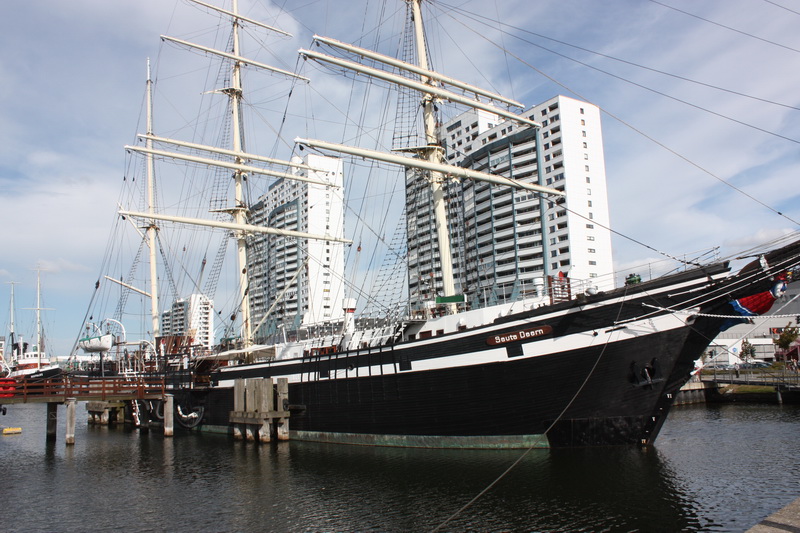 The Bow
"Sweet Girl"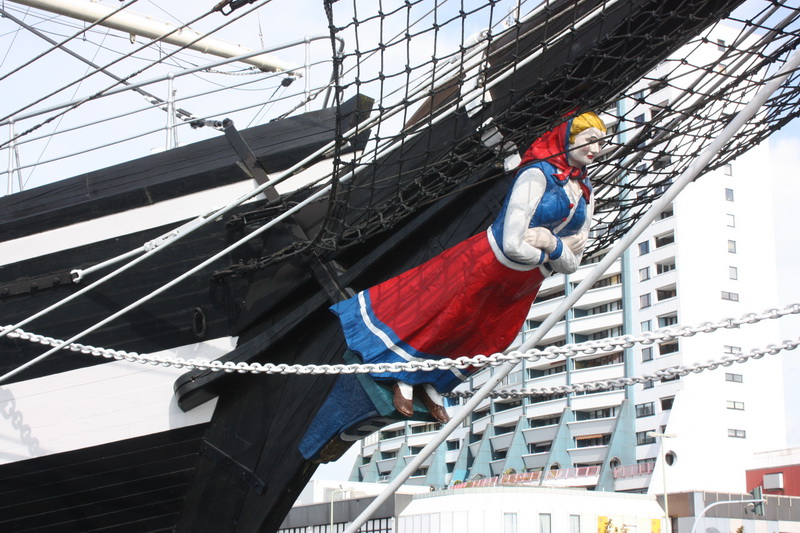 The Stern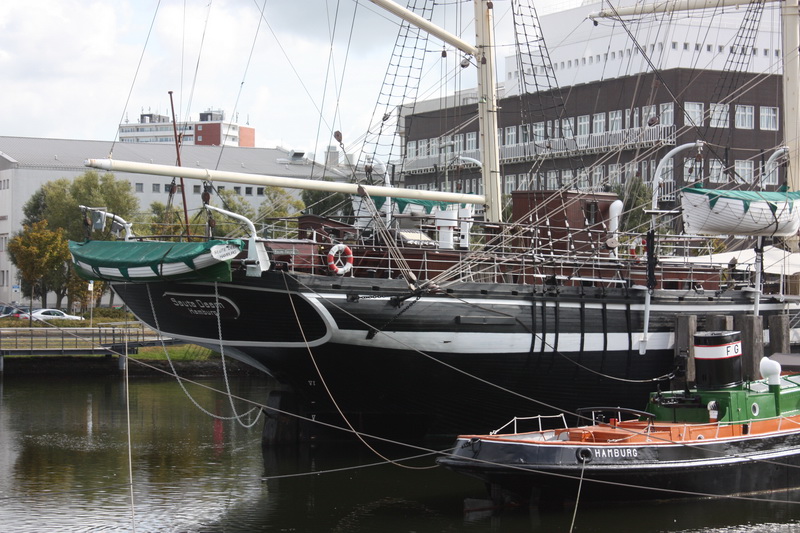 Forecastle and Bowsprit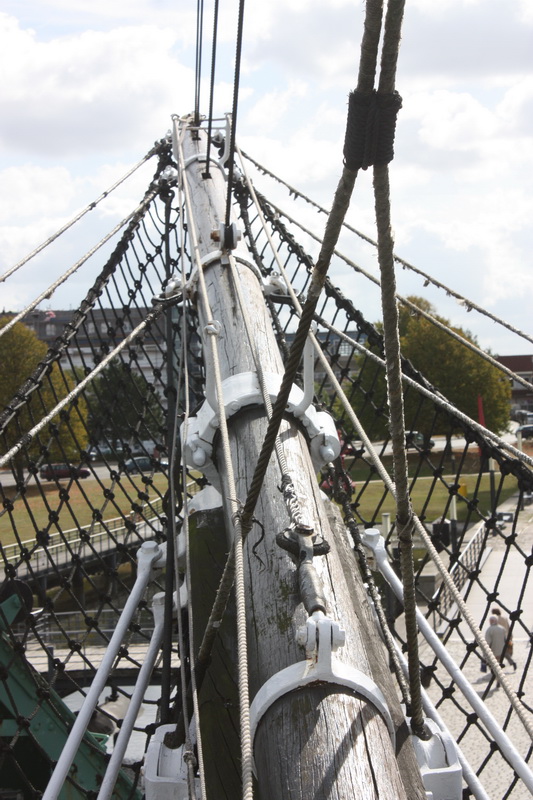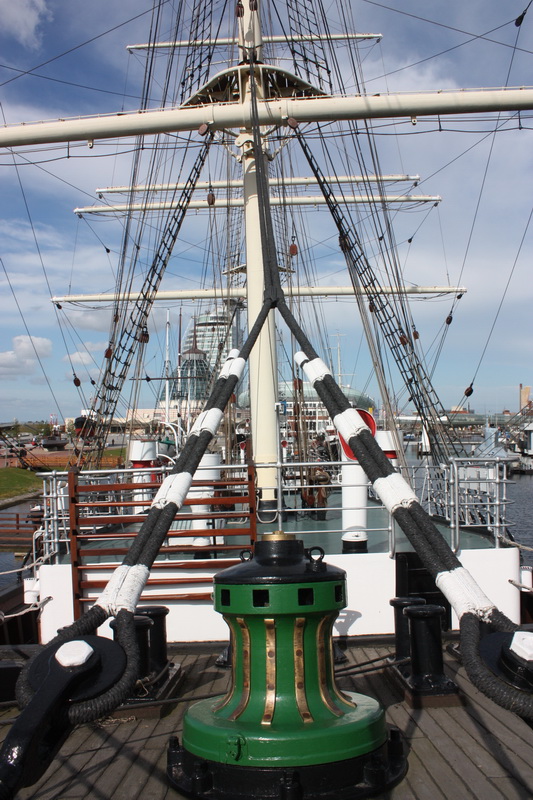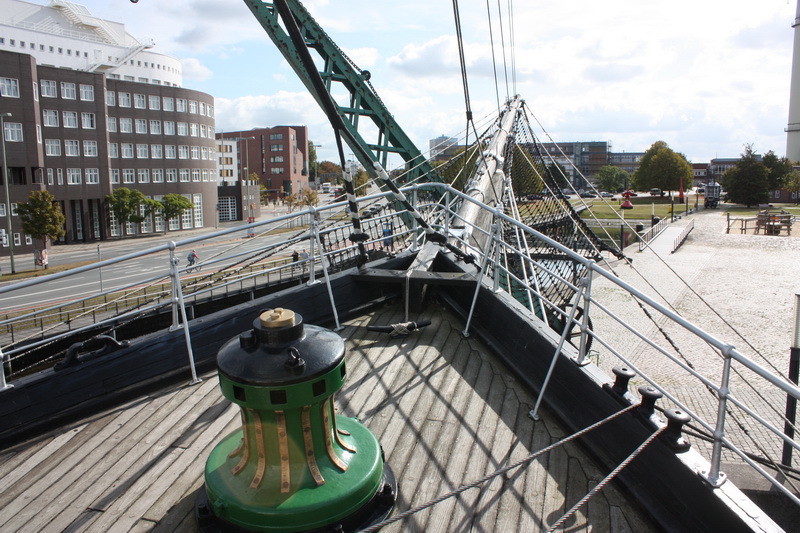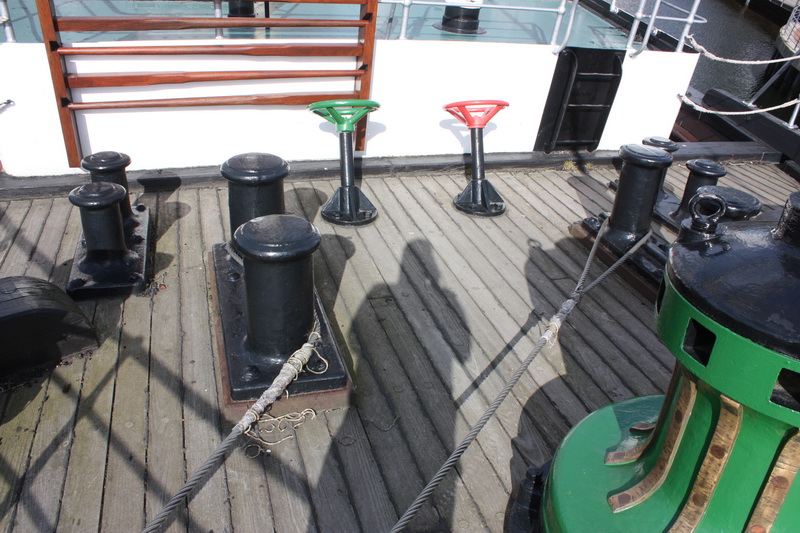 Fore Mast on the Fore Hut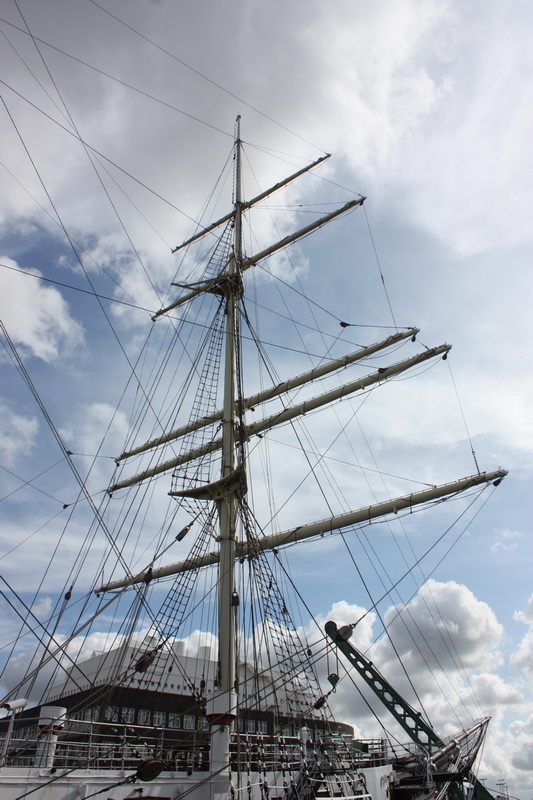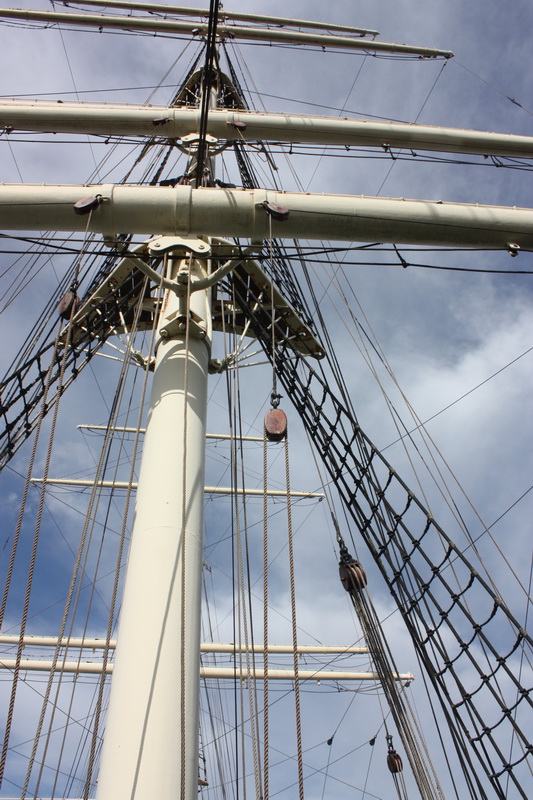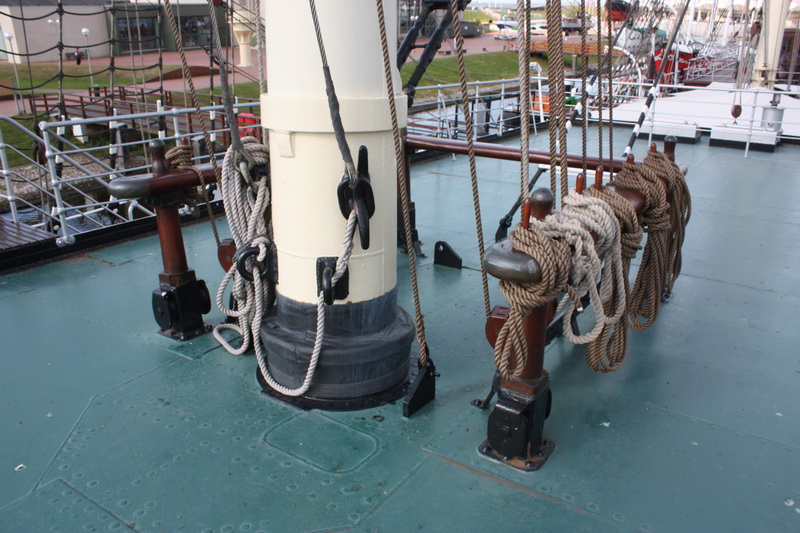 Main Mast, Restaurant Area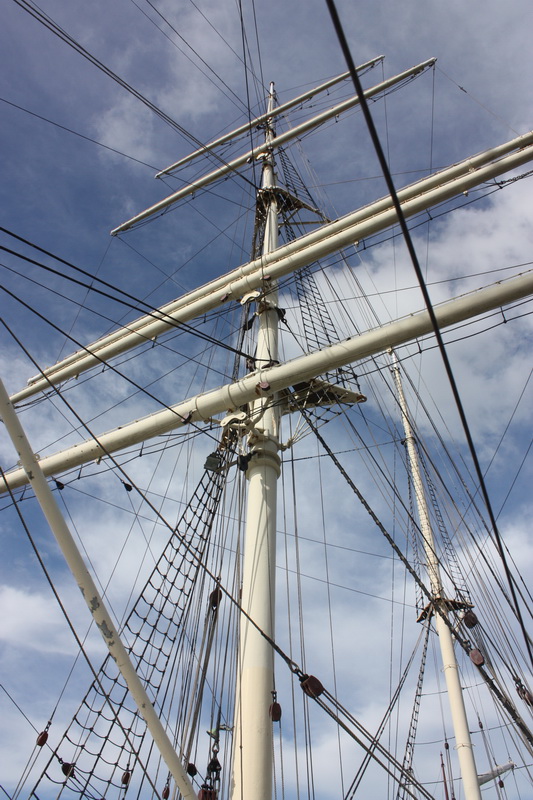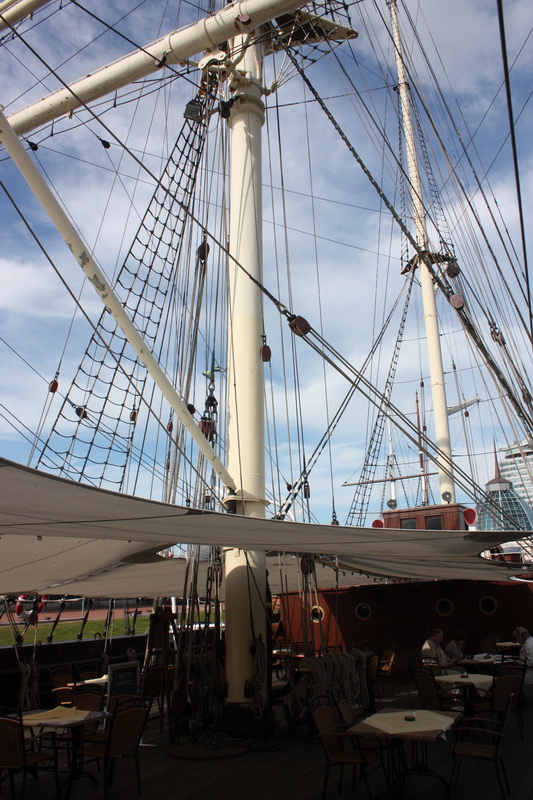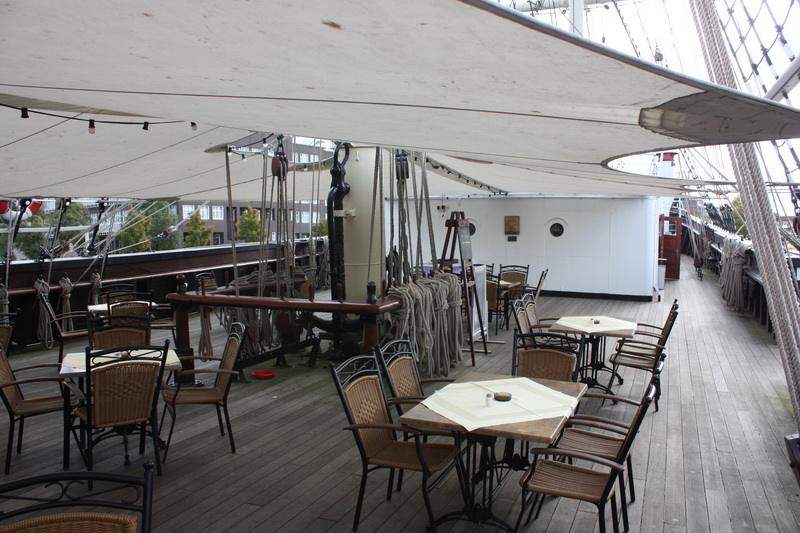 Mizzen Mast and Quarter Deck
The mizzen mast, the last mast onboard, is different from the other 2 square rigged masts. The Seute Deern is a barque, not a "full rigger", so the mizzen mast has no square yards, but 3 gaffs instead, for fore-and-aft sails.
The doubled mizzen sail (lower and upper), attached to three gaffs instead of the traditional two, was introduced on most of the late windjammers in Germany, for the same reason that all sails were once doubled: they were too big to be handled.
On top of the lower and upper mizzen sail was the triangular mizzen topsail.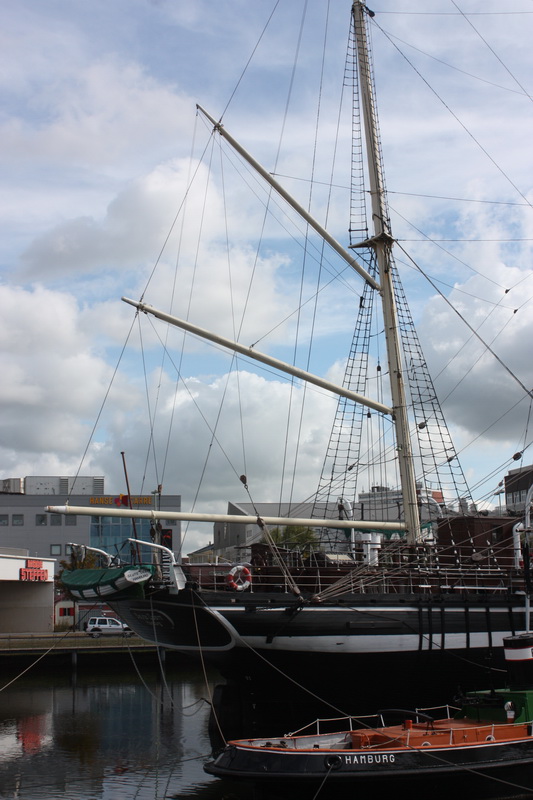 ---
Go and visit this ship, and see it with Your own eyes :)