September 24, 2009: For a short visit in Germany, I took the chance to visit the Rickmer Rickmers, now stationary museum in Hamburg, at the river Elbe to the North Sea, northern Germany.
Full View

The model of the ships´ museum
The 3-masted barque Rickmer Rickmers (after a member of the Rickmer tycoon family who still runs the Rickmers shipping company), is a stationary museum ship in Hamburg harbour, at the most prominent spot at Landungsbrücken subway station.

The Rickmer Rickmers is a steel barque, built in 1896. At that time she was built as a full rigger, her mizzen mast equipped with 5 square yards. After a long service time within the Rickmer shipping company, the was given away as a reparation to the allies after world war I. Thus she became the Sagres I in the navy of Portugal. In 1962, the Portoguese navy chose the fomer German barque "Albert Leo Schlageter" as the Sagres II, and rhus Sagres I was dismasted, renamed Santo Andre and used as a hulk

In 1983 she was bought back and renamed Rickmer Rickmers; it was a struggle of funds to renew her from her devastating condition, but that was successful in the end, since 1987 the ship is open for the public.
---
The official website is http://www.rickmer-rickmers.de/.

She will never sail again, of course, and her rigging had been reduced to a harbour rigg, that is: all sails and related running rigging lines had been removed since long ago, leaving only the most necessary lines like the braces and lower topping lifts, and of course the standing rigging of stays and shrouds.

The running rigging left is worth to be studied for ship modelling. (In this case I am having a belaying scheme, reconstucted from plans)

These pictures shall not be a replacement for a real visit to the ship, that I recommend very much indeed! I made about 100 photos for my ship modelling studies.

Now I present the best of them here:
The Hull and The Sides
The hull sides are fully green with white bands and red antifoul. (In her Sagres era, she was white)
The Bow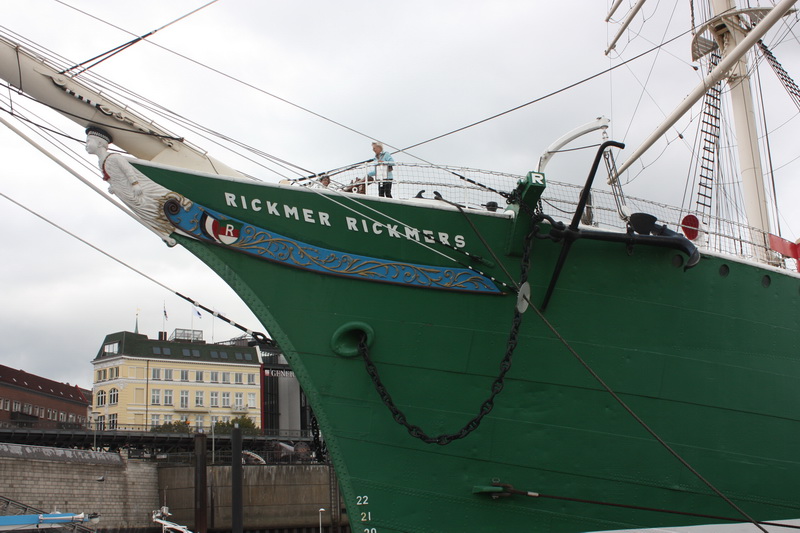 The Stern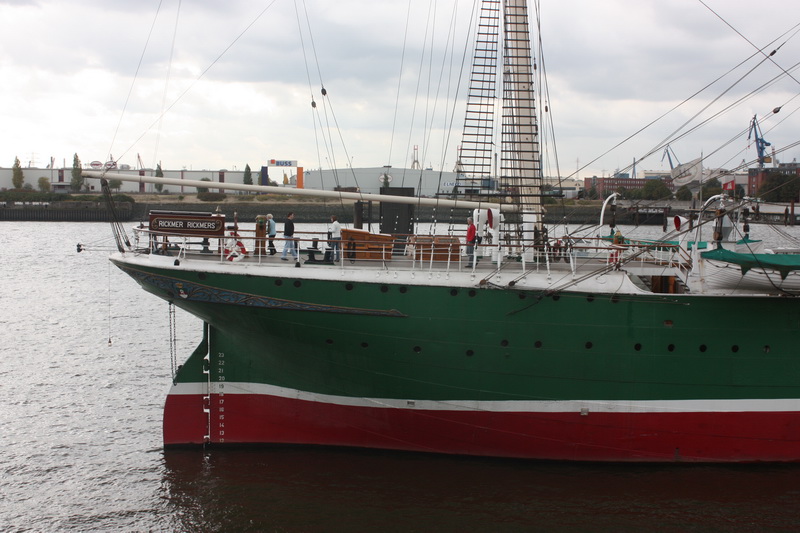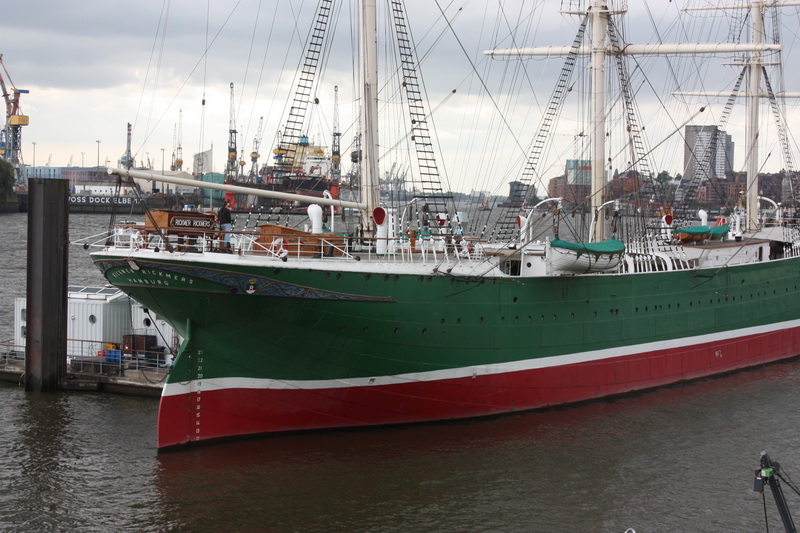 Forecastle and Bowsprit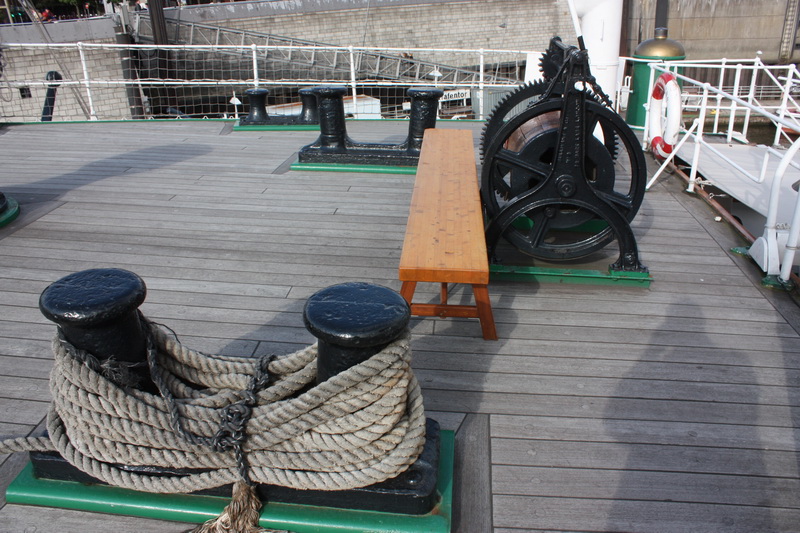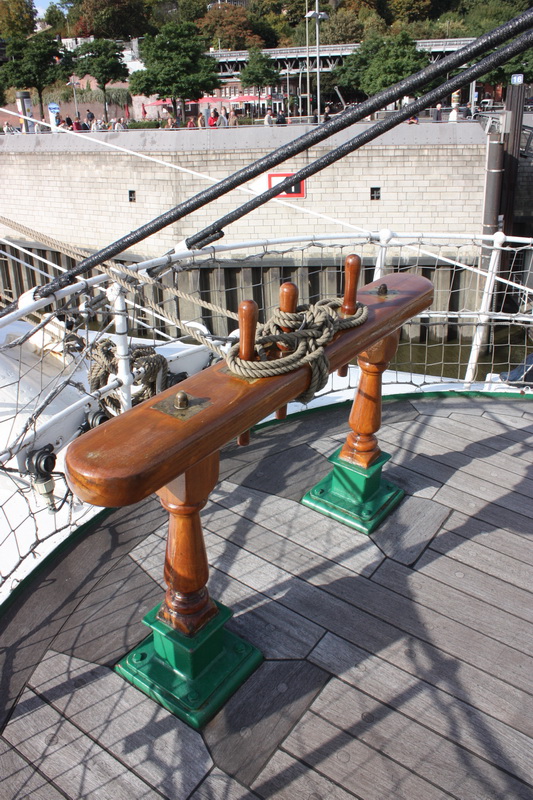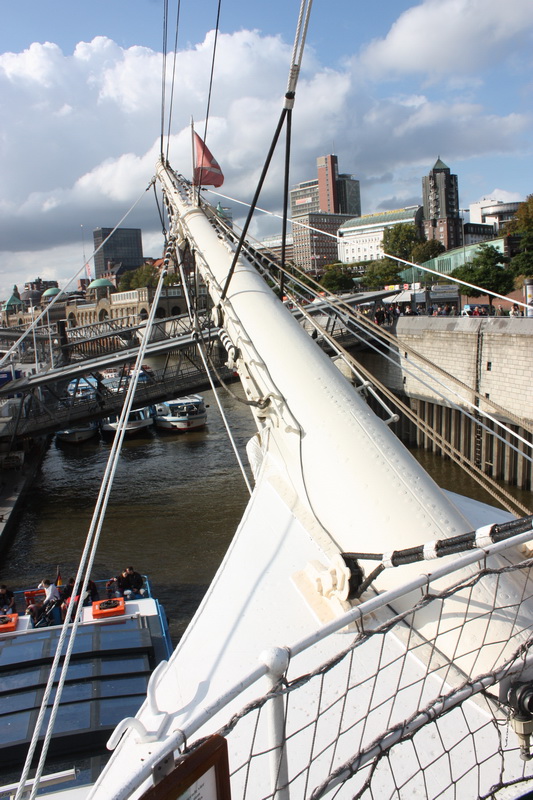 Fore Mast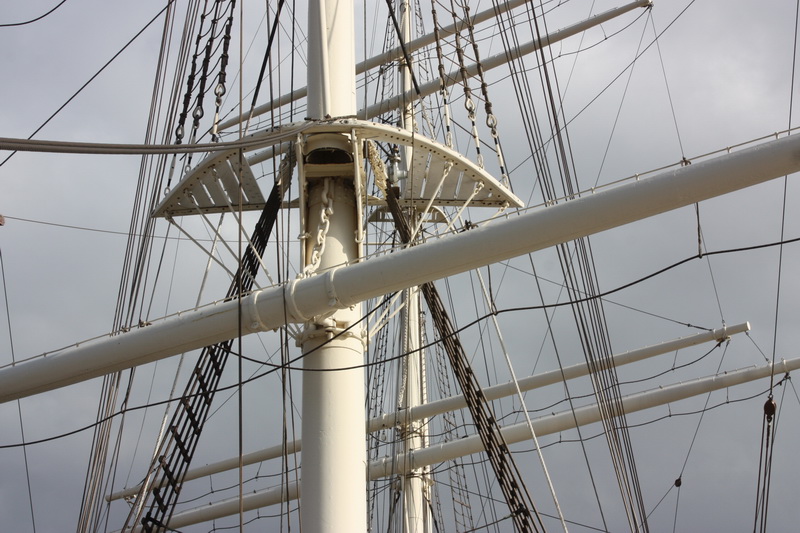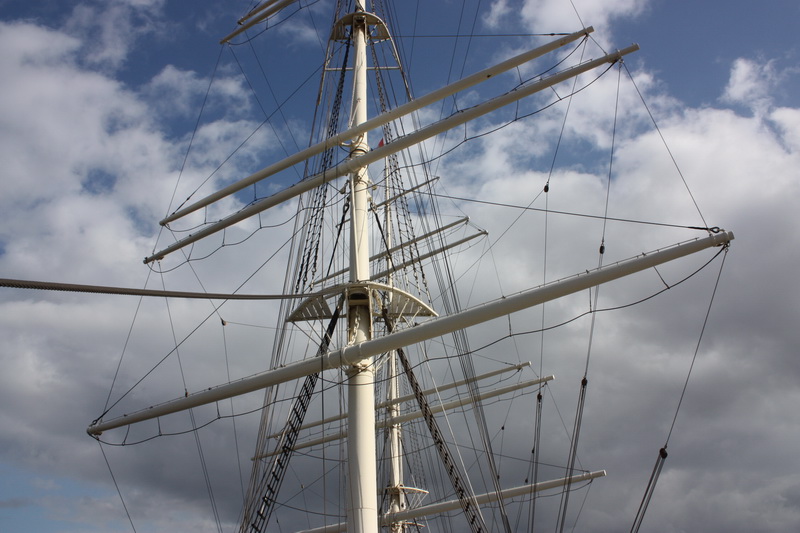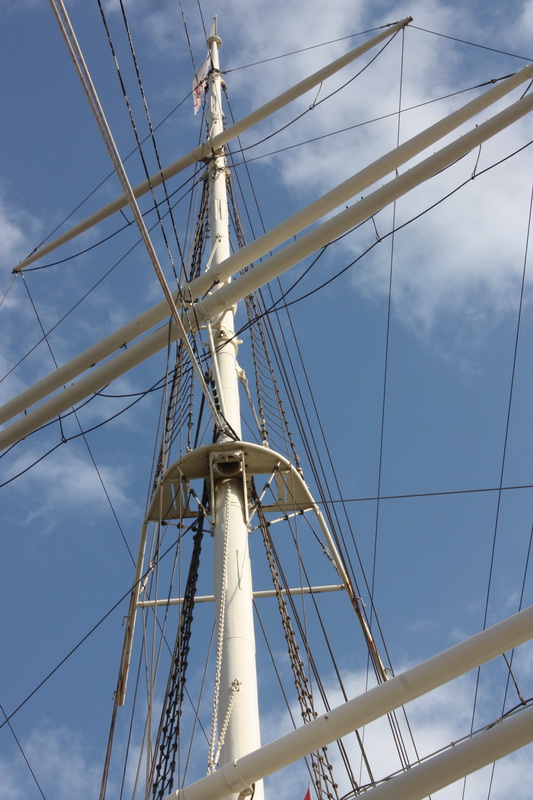 Main Mast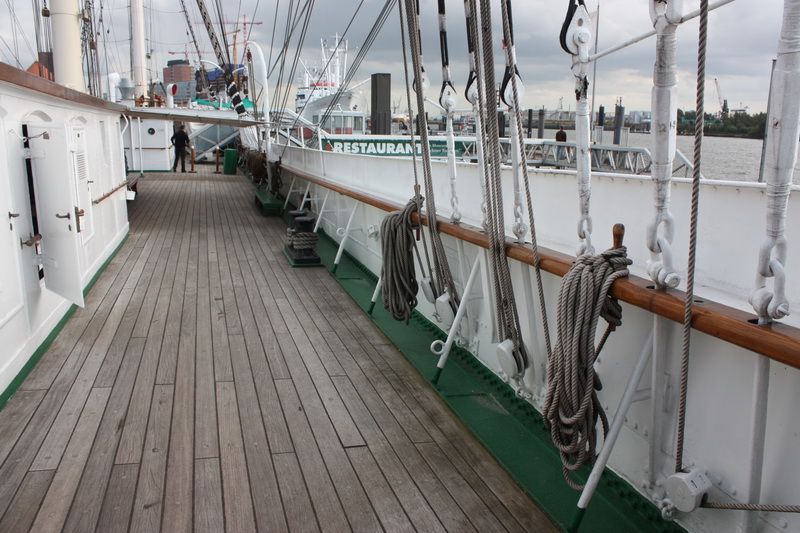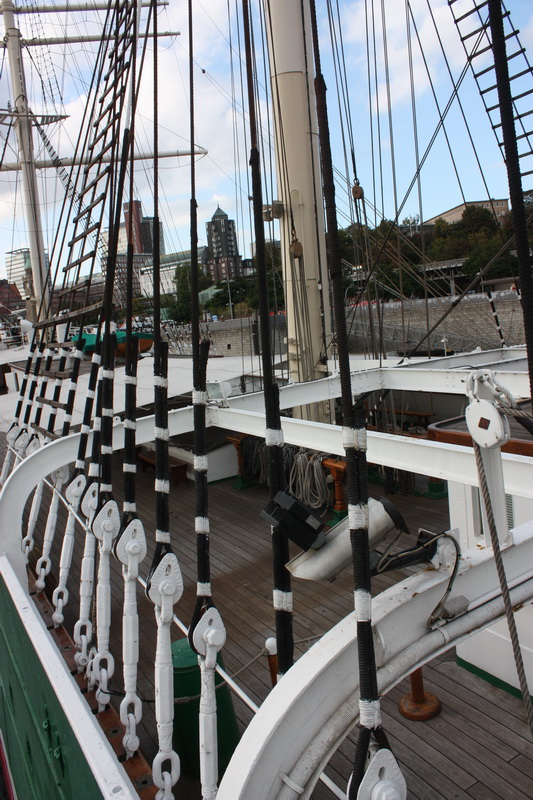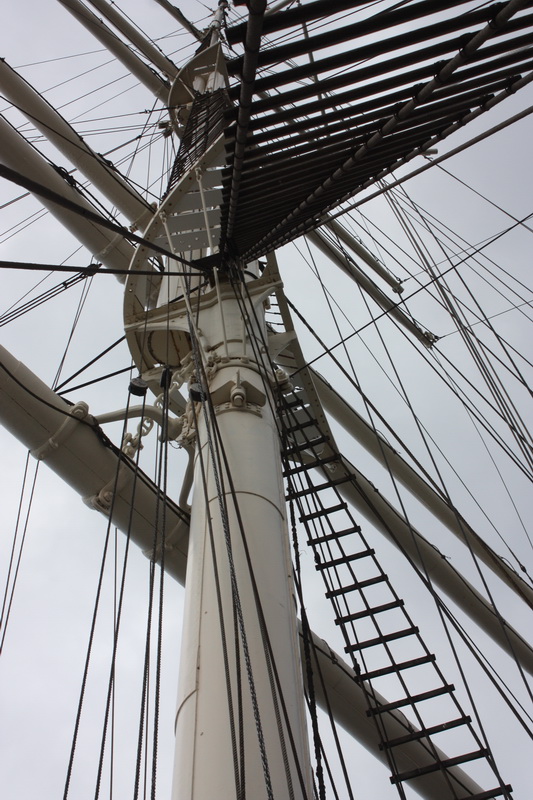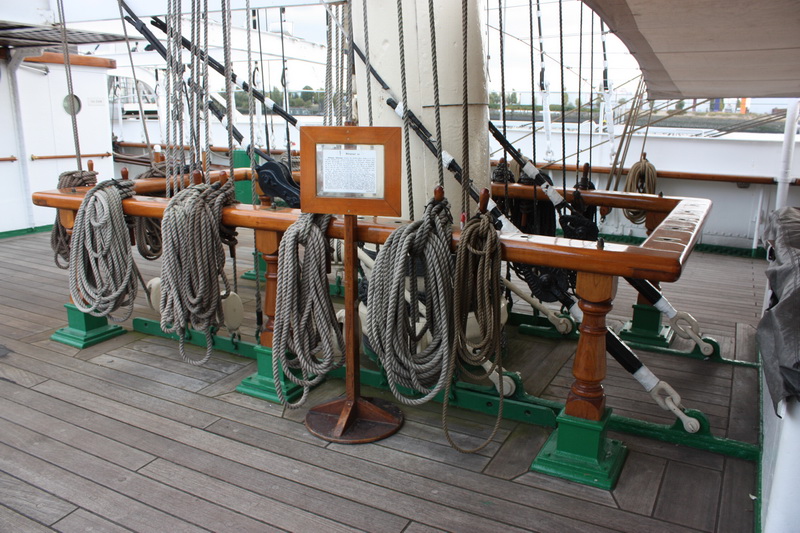 Mizzen Mast
The mizzen mast, the last mast onboard, is different from the other 2 square rigged masts. The ship is a barque, not a "full rigger", so the mizzen mast has no square yards, but 2 gaffs instead, for fore-and-aft sails.
On top of the mizzen sail was the triangular mizzen topsail.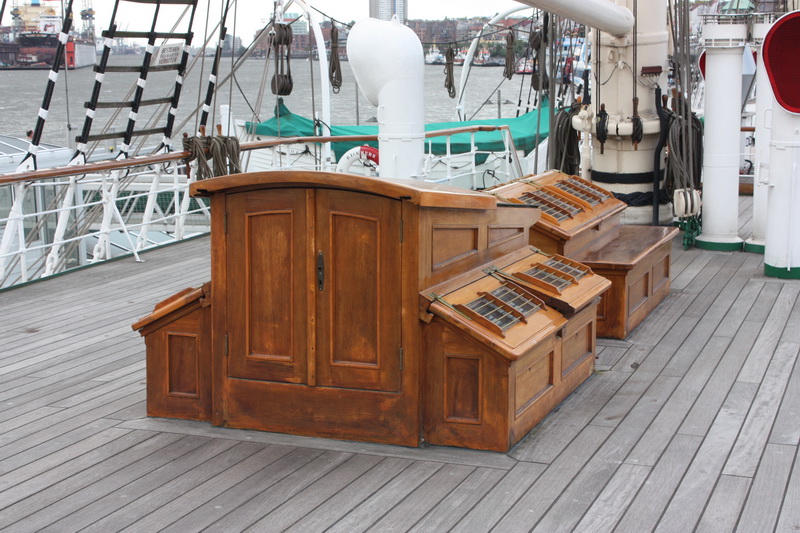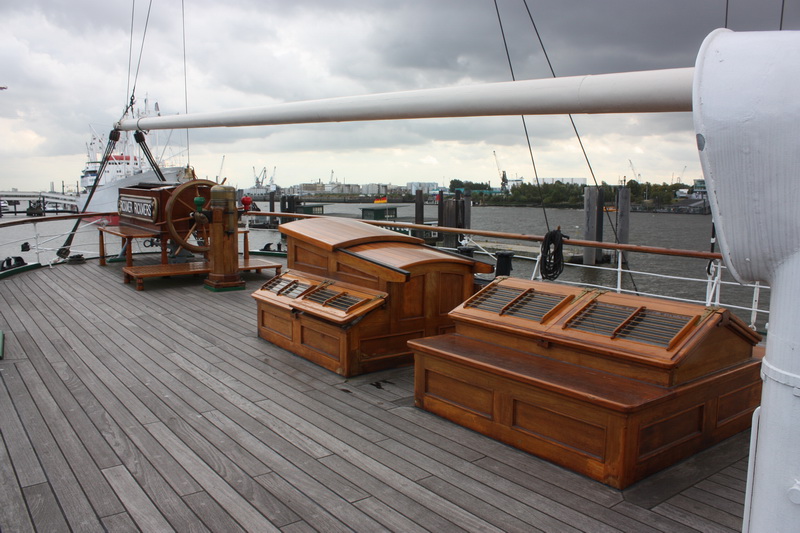 Inside, on the Poop Deck, to the museum and the restarurant
Yes, it is "poop deck", You landlubbers :)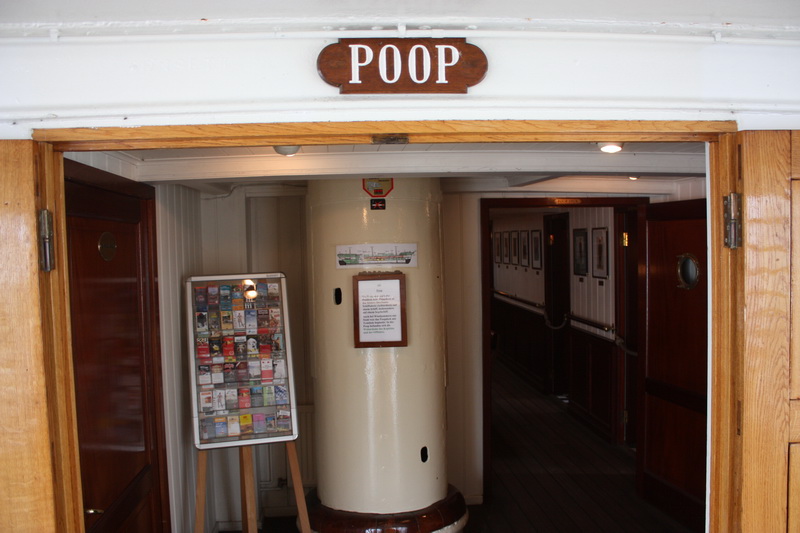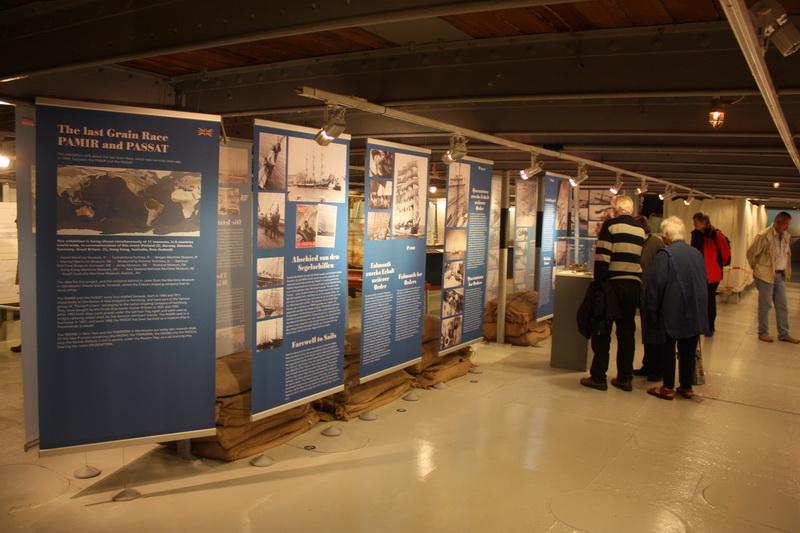 There is an excellent model of the Flying P Liner "Parma"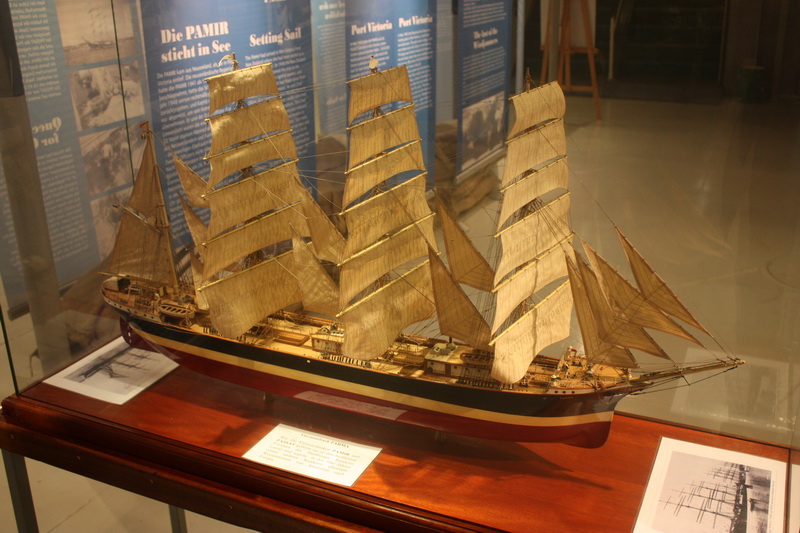 ---
Go and visit this ship, and see it with Your own eyes :)