November 9, 2008: I spent a whole extra day in Stockholm just to visit its two main maritime museums: The Wasa Musset and the Sjöhistoriska Museet
Full View
The modern reconstructions shows the following, typical shape of a Royal Ship of the 17th century: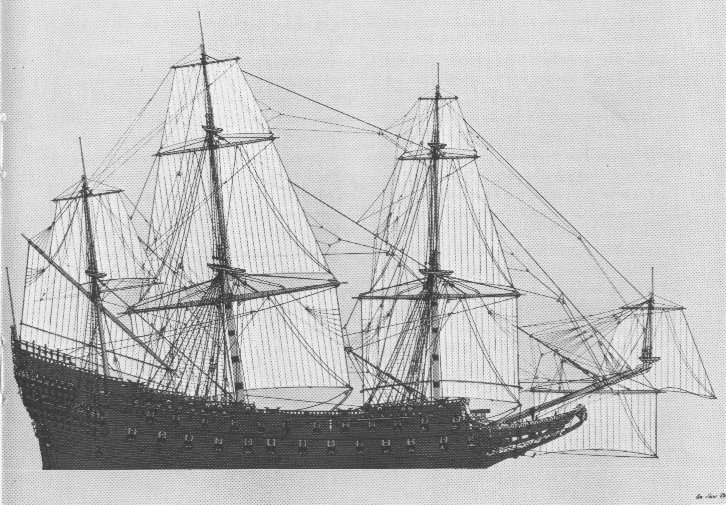 This reconstruction was made by the Swedish marine historian and Wasa curator Eva-Marie Stolt. Read more here in my pages. The official website is http://www.vasamuseet.se/.
The Wasa (pronounced "Vasa") is a 3-masted full rigger, and as of now the oldest fully preserved wooden ship in the world. The ship is open for the public and a real magnet to visitors.
These pictures shall not be a replacement for a real visit to the ship, that I recommend very much indeed! I made about 100 photos for my ship modelling studies.
Now I present the best of them here: the only constraint is that flash light is not allowed in the museum, luckily a modern digital camera can adapt to this, too.
The Hull and The Sides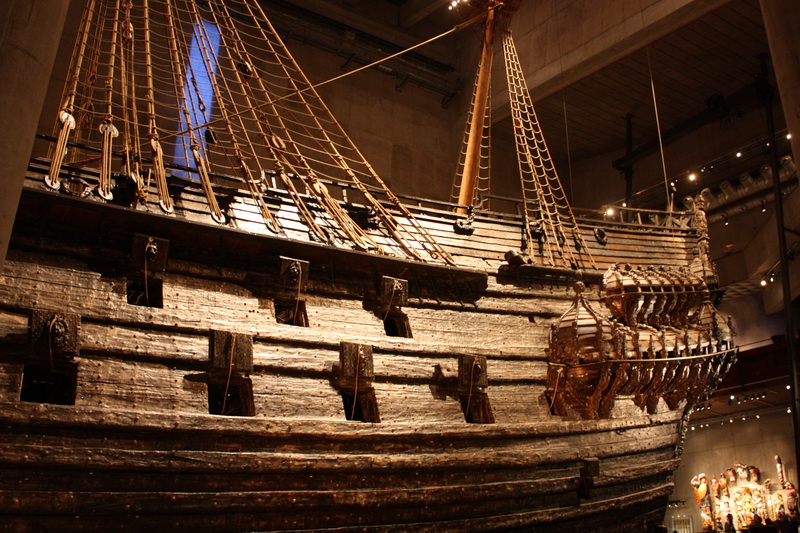 The color scheme is a matter of speculation and maritime research. Latest evidence from the hull that was examined chemically let to the reconstruction of a red upper sides scheme, in contrary to the cliché of blue sides that all expect from royal ships of this age. Most of known images show her in blue, but none of these is contemporary, but much later historic illustrations only.
On the website of http://www.vasamuseet.se/ You can download excellent pictures from the giant museum model showing her color fully reconstructed.
The Bow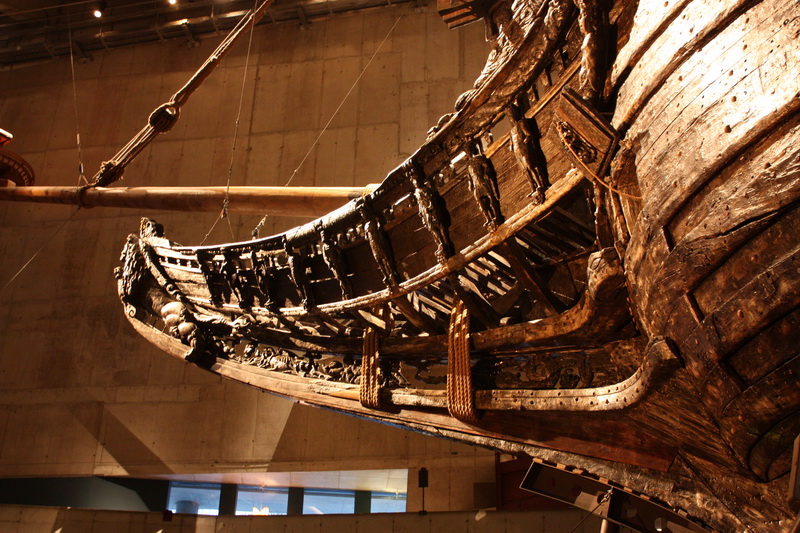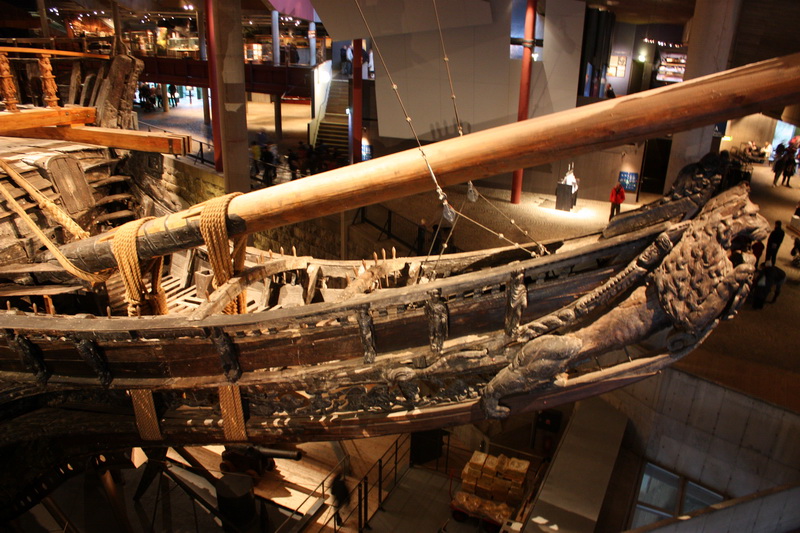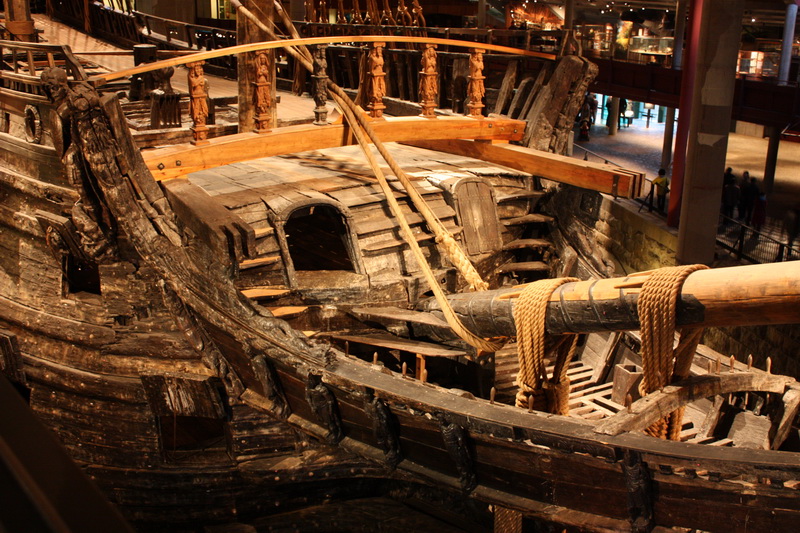 The Stern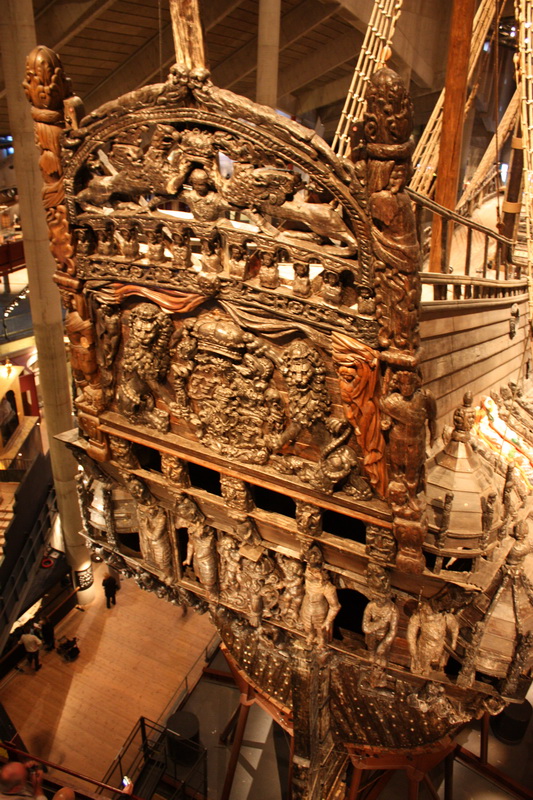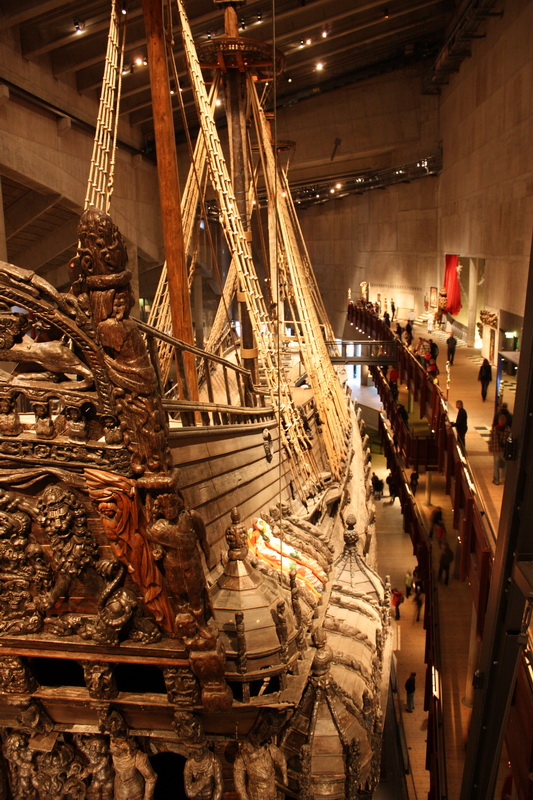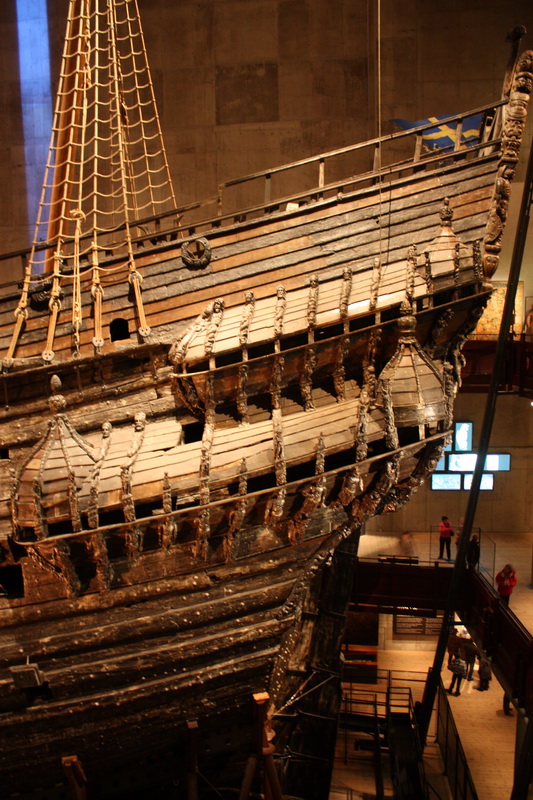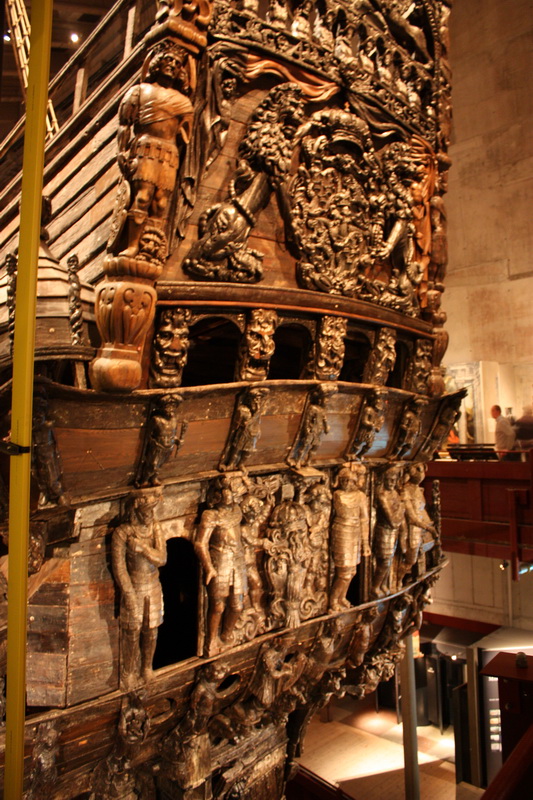 The Deck and The Masts
The lower masts are reconstruction, and of course all standing rigging attached, as almost nothing of it survived 300 years under water ...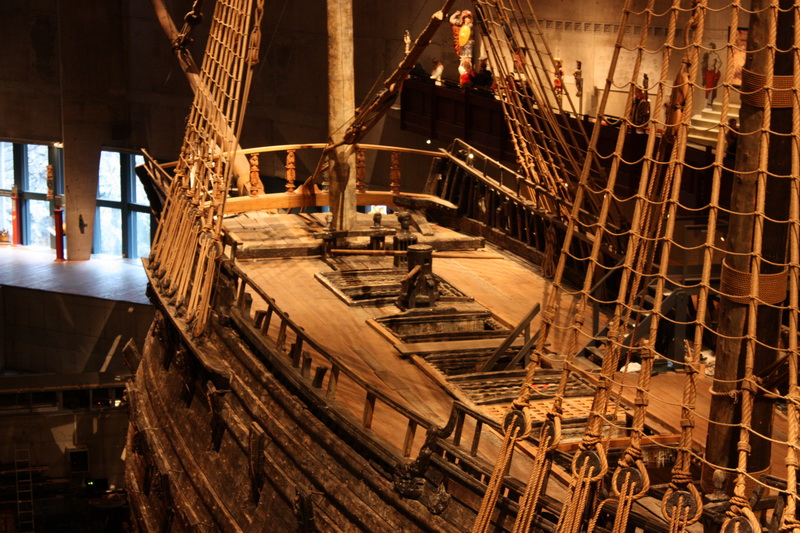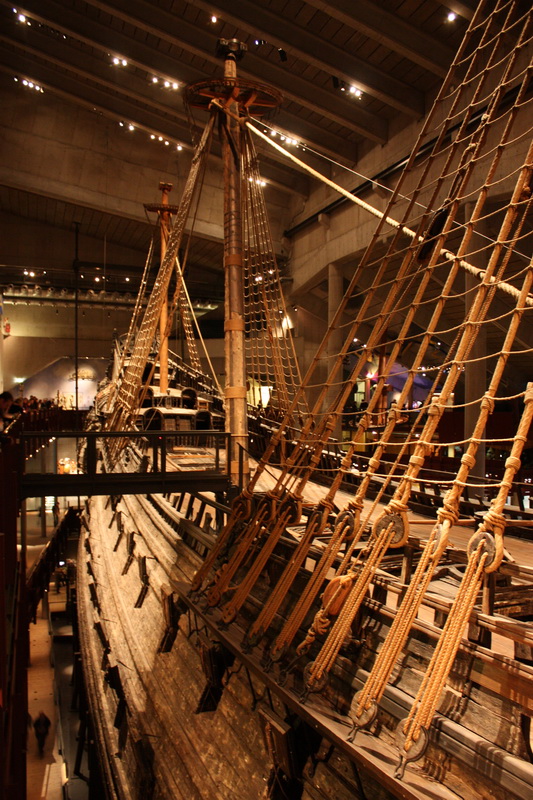 One of the "strangest" things among the main mast became a museums attraction. The main mast has a huge inclination backwards about 15 degrees, yet the main top is tilted roughly 10 degrees to the fore side; it must have been quite difficult for seamen to work up there ... todays visitors can try it out for themselves on a reconstructed site, it is a challenge to balance on it. But we cannot assume our modern, Swedish safety standards for historic eras:)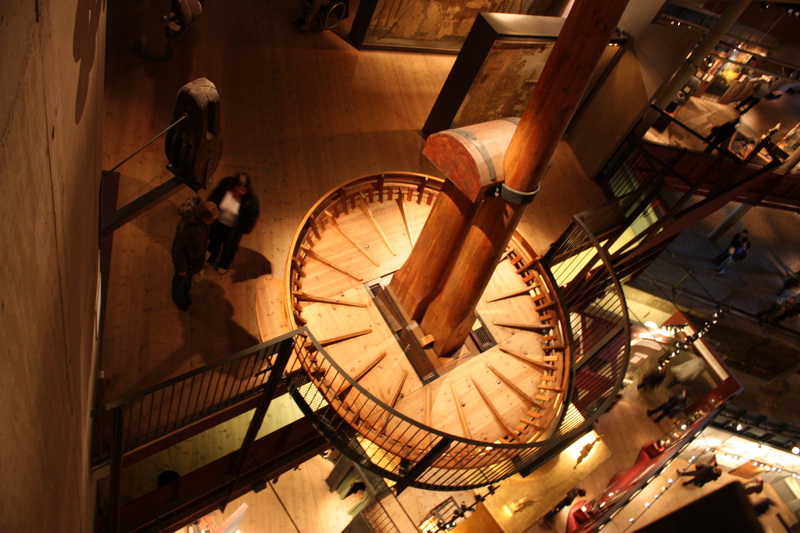 The Wasa meseum is big, it shows a lot of additional information and models, and in the museum shop there are plenty of collectables, models and books to buy.
---
Go and visit this ship, and see it with Your own eyes :)