September 12, 2008: A short trip to Halmstad
Full View
The 3-masted full rigger Najaden (pronounced Nayah-denn), is a stationary museum ship in Halmstad harbour, nearby the harbour castle.

The ship is a wooden barque, built in 1896 for the training of Swedish navy cadets (until world war II broke out). That is why the ship is so small, since also ship boys as young as 12 were onboard.

She has a sister Ship, the Jarramas, which also is preserved in Karlskrona, South Sweden.
---
She will never sail again, of course, and her rigging had been reduced to a harbour rigg, that is: all sails and related running rigging lines had been removed since long ago, leaving only the most necessary lines like the braces and topping lifts, and of course the standing rigging of stays and shrouds.
I visited the Marinmuseum in Karlskrona in summer 2008, and I have the luck to have a copy of an original belaying scheme. Yet, I found some "errors" in it, and I made a new scheme that I believe to be more correct:
| | |
| --- | --- |
| Marinmuseum´s version [Swedish] | my version [still Swedish] |
These pictures shall not be a replacement for a real visit to the ship, that I recommend very much indeed! I made about 70 photos for my ship modelling studies. Only 70 as the ship was closed, so I visited her another time, also.
Now I present the best of them here:
The Bow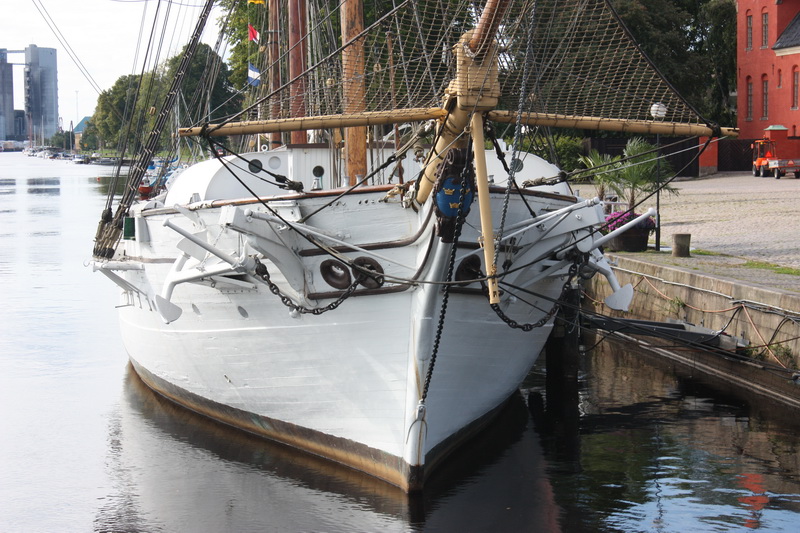 The Stern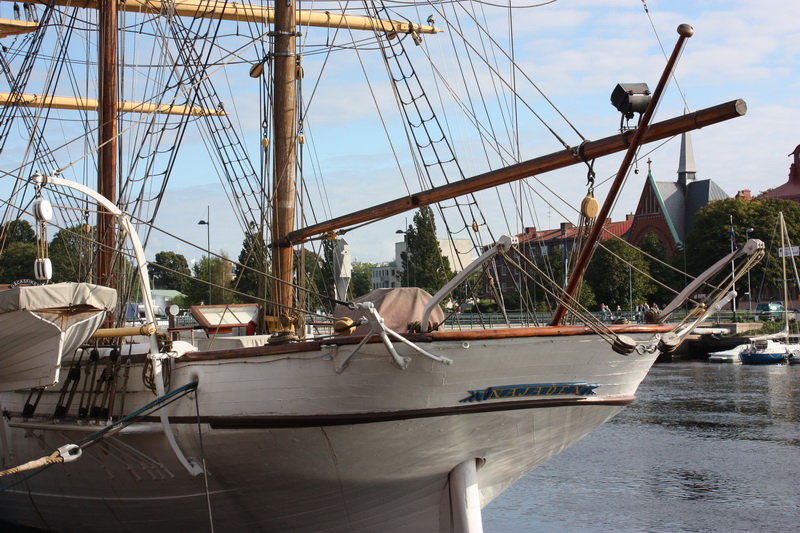 Forecastle and Bowsprit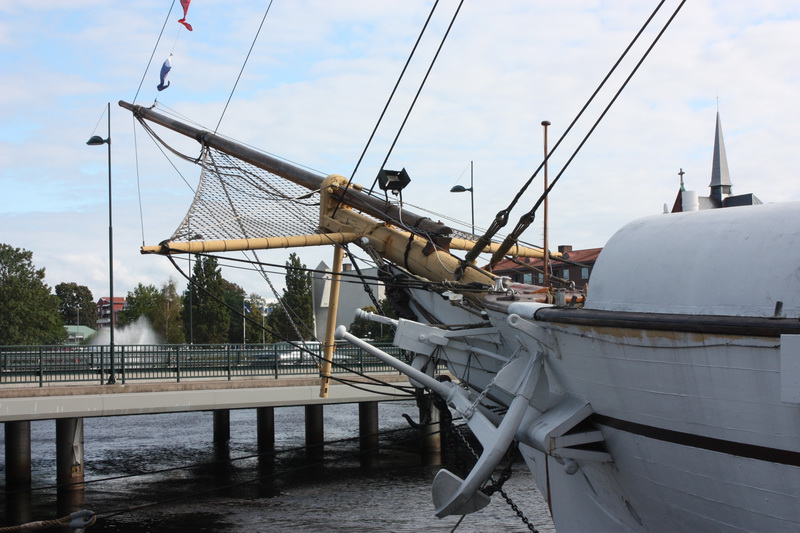 The Masts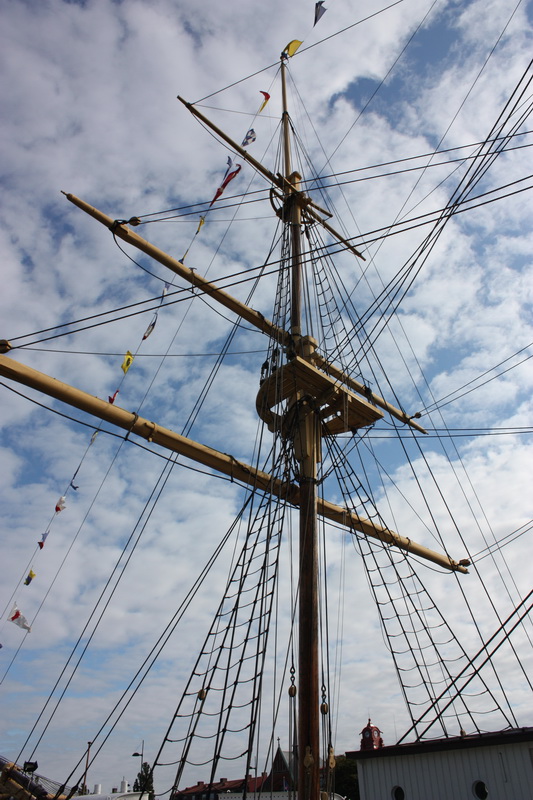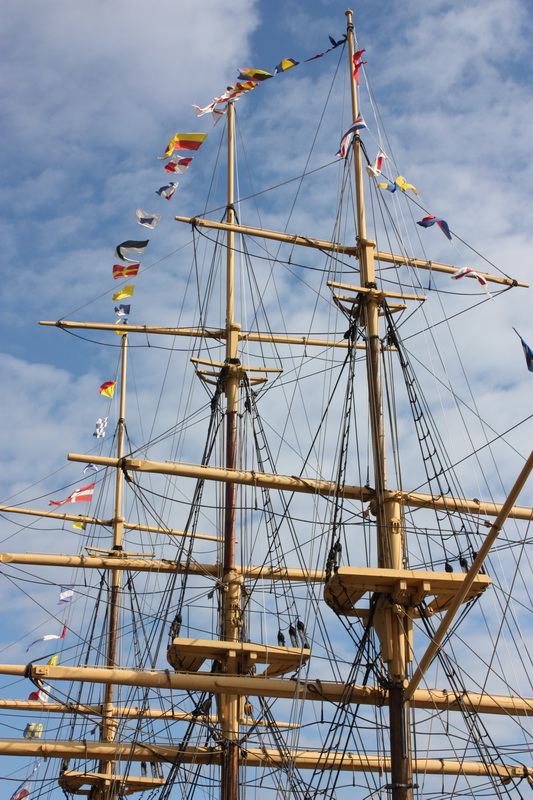 ---
Go and visit this ship, and see it with Your own eyes :)