So I went down, to conitnue my lokking around, and to visit my favorite ship of all:
the Italian Navy training ship Amerigo Vespucci.
Since 1931, she is still the most beautiful sailing ship in the world!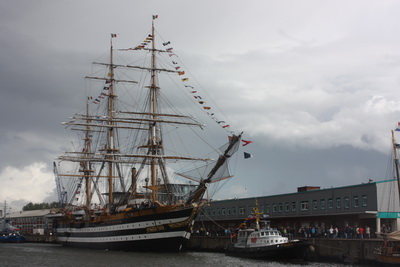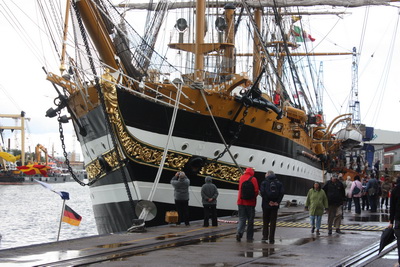 So many years I had been waiting and preparing to visit her, as I am about to build her as a model in 1:150.
I made 600 photos of this ship only, to cover all details I need to know.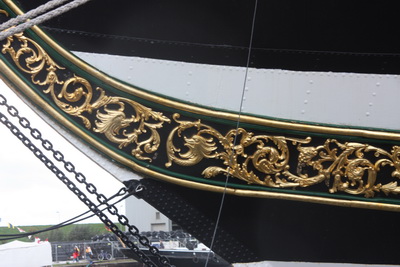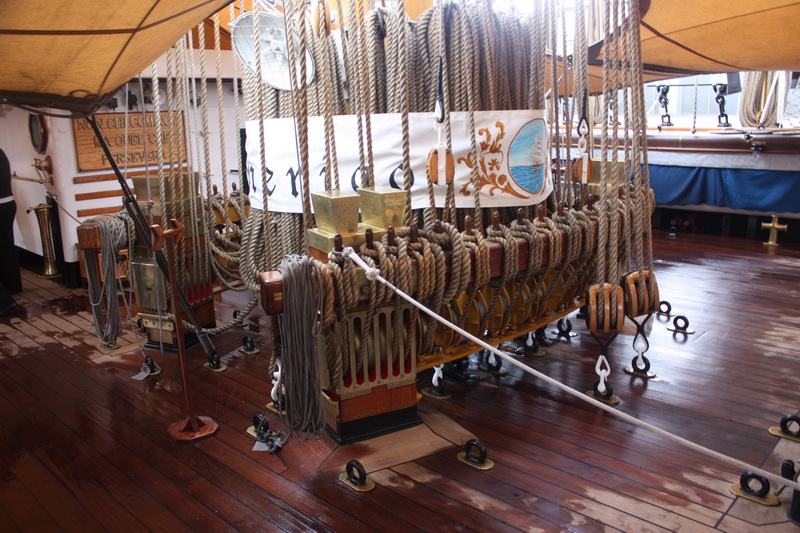 Just 2 small details from the golden bow ornaments and the main mast bitts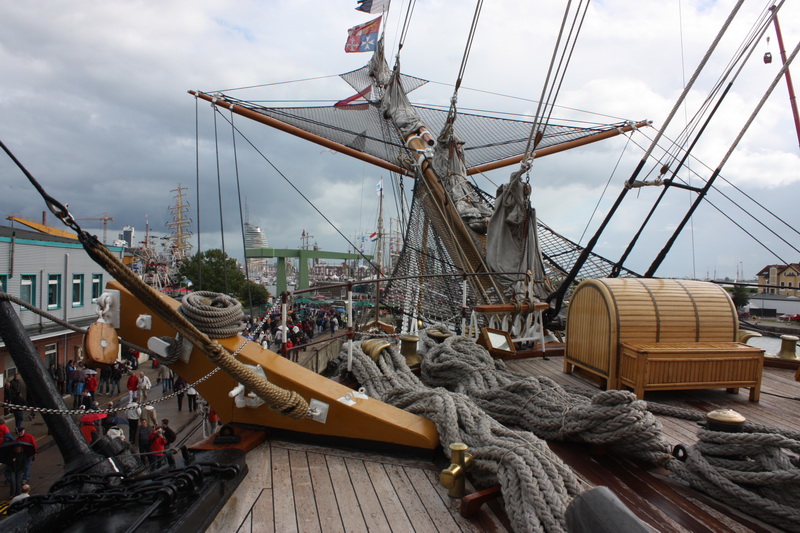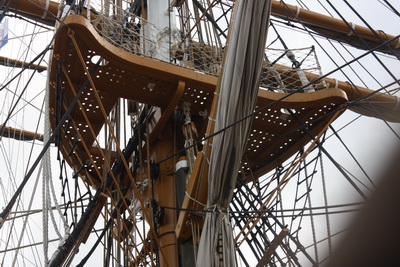 And 2 more of the long bowsprit and the mizzen mast
I met with Fabrizio, an officer cadet, one of the few English speaking crew members.
I prepared myself for this visit and learned some Italian, but with his very kind help,
and a lot of photos, I could finally identify every rope of the running rigging, and draw the complete belaying scheme.
"Mission accomplished", 34 years after my first visit of the ship:)
I had only one day, but spent so much time onboard the Amerigo
that there was no time left to go on the Gorch Fock.
Pity ... next time my chance will come :)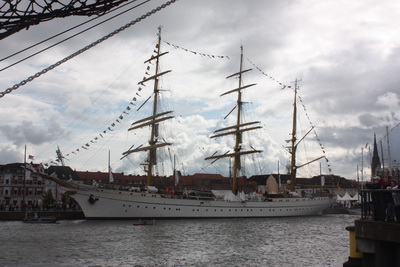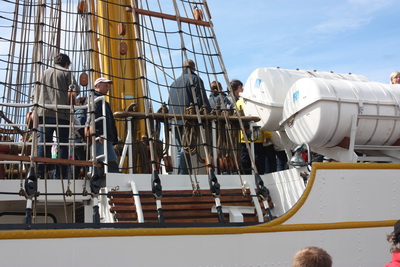 ... and so many other ships that I had to pass by ...
The first ships leaving Bremerhaven ...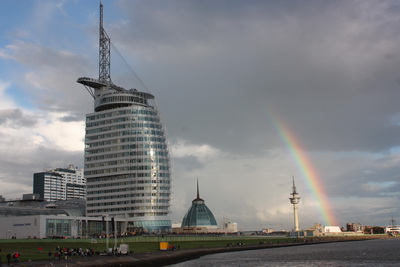 The Russian 4-mast barque Kruzenshtern (ex-Padua), and the stationary Seute Deern
(literally "Sweet Gal" in North German dialect) in the evening ...