07:00 purring, breakfast. BTW there is also "fika" (pronounce it "feeka"), a very Swedish tradition around 10 AM, a small rest for a coffee and often some fruits in our case. So in a way, we could drink or eat something every two hours!
Work on deck.
As deckhands we were supposed to do ANY work onboard, from cleaning toilets to climbing aloft. Slave labor? Not by far! True, we are so crazy that we indeed PAY for being allowed to work onboard, but for us, this is an HONOR to be on this ship, and to keep it afloat!

So we were helping the bosuns with all different kind of maintaining the ship: repainting, oiling the deck (using pure linseed oil)... so many tasks that no one of the watch would ever know what the others did.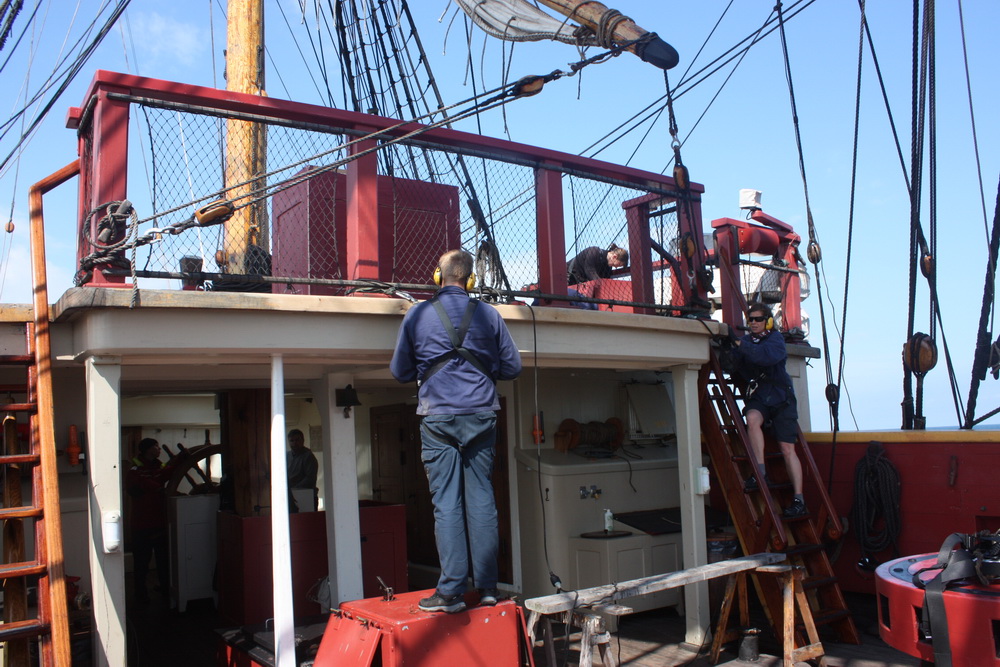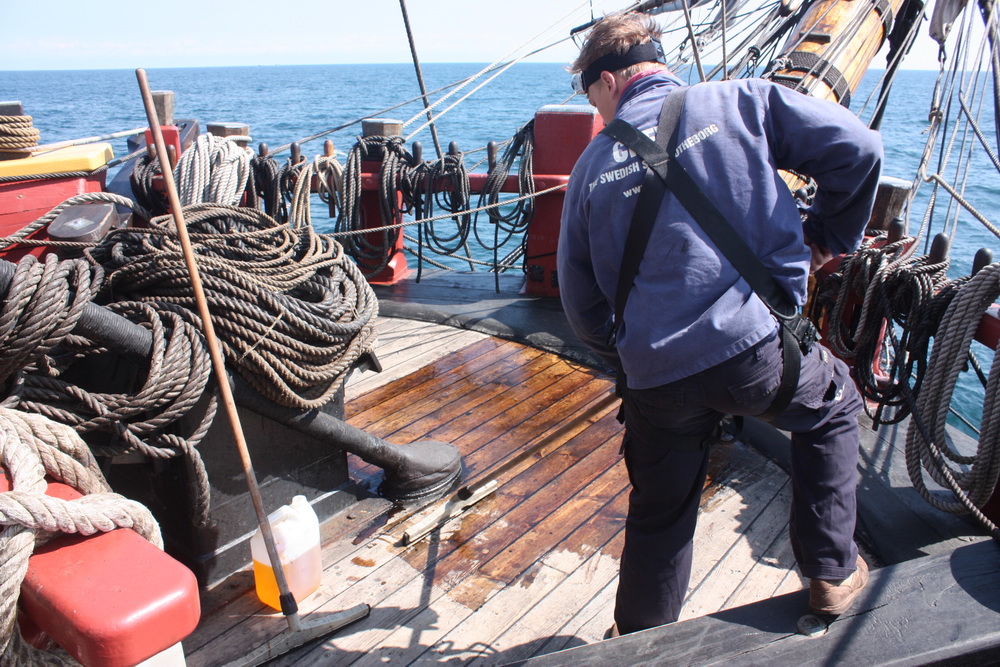 Some of the stronger of us were sent aloft to bend the main topsail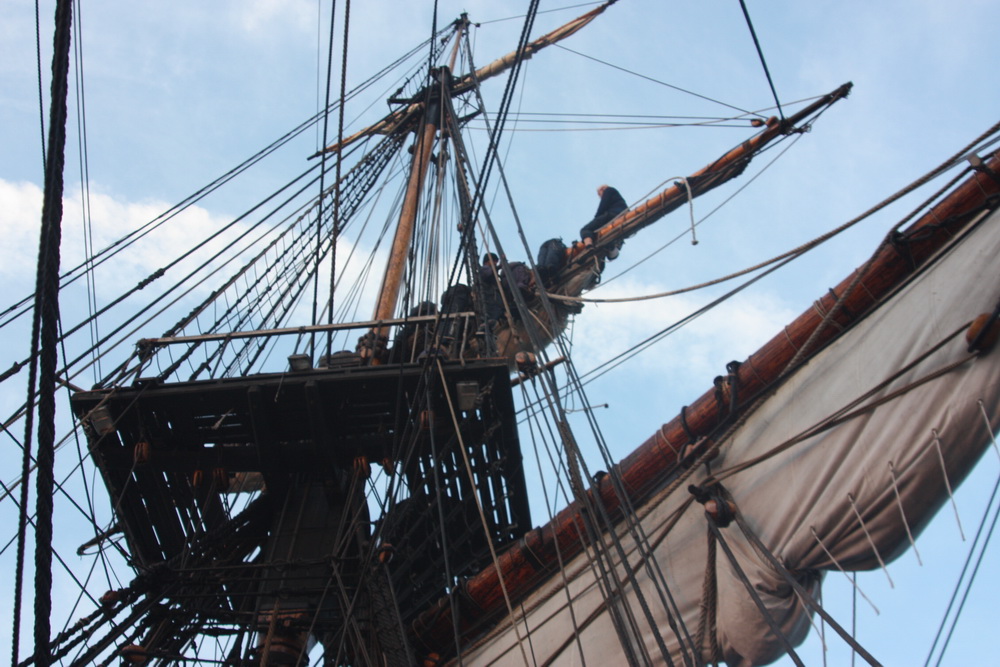 12:00 "Goodvakt", starboard takes over; lunch
12:45 - 13:10 cleaning up aft decks
13:30 Announced Fire Excercise until 14:10. At the signal, all hands on deck and gathering at the capstan for further commands or information. The same would go for a real emergency.
FREE watch, taking some rest (ya ya, me being granny again ...)
---
20:00-24:00 Evening Watch
Being one of the four taking the BURR posts, in my case today: RBUR, which means:
Roder 1 (helm 1), Brandråd (fire watcher), Utkik (Look-out), Roder 2 (helm 2), in that order.
Each post is rotated after one hour (and each watch is four hours).
Brandråd and Utkik have some more freedom to use their camera on their watches. The helms(wo)men must focus on the course, and at their station, they cannot even see much of the sea!
---
The clipper "Stad Amsterdam" passing us by!
One of the most beautiful ships afloat these days, that was also in Brest (but I missed her there), appeared at the horizon, and slowly passed us by, it took almost one hour. For a short time we shared same course, but they were bound for London.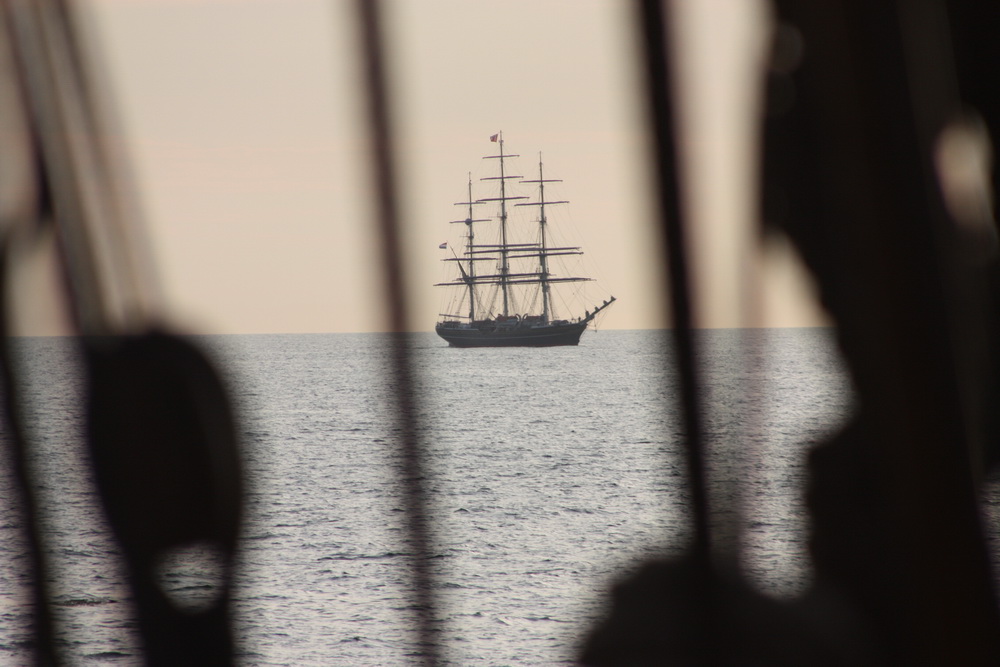 Just as our ship, she went by machine, no sails set. It was a very warm evening, a real summer night!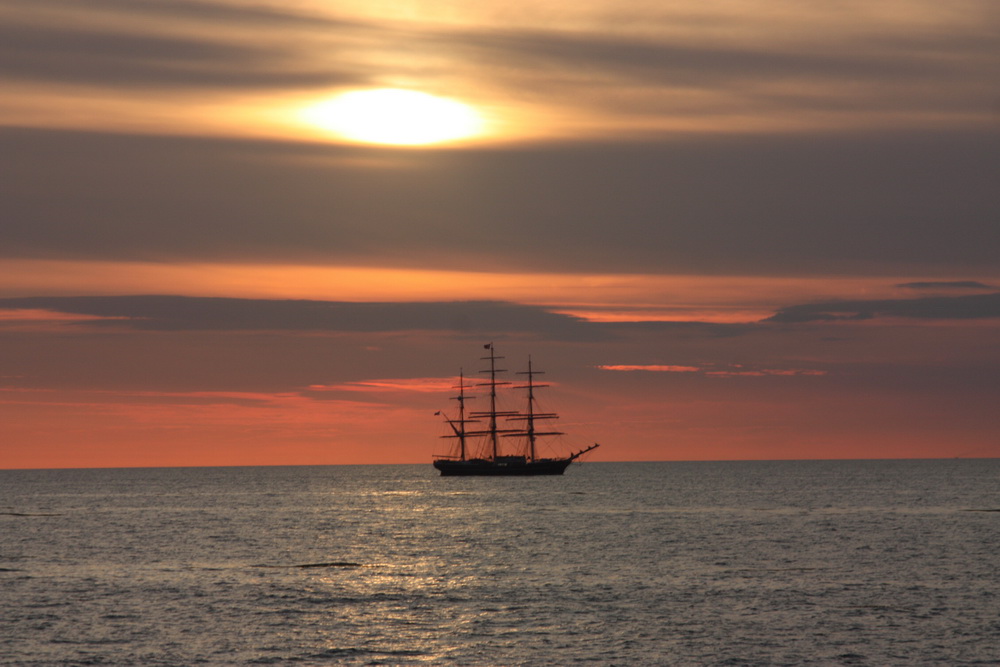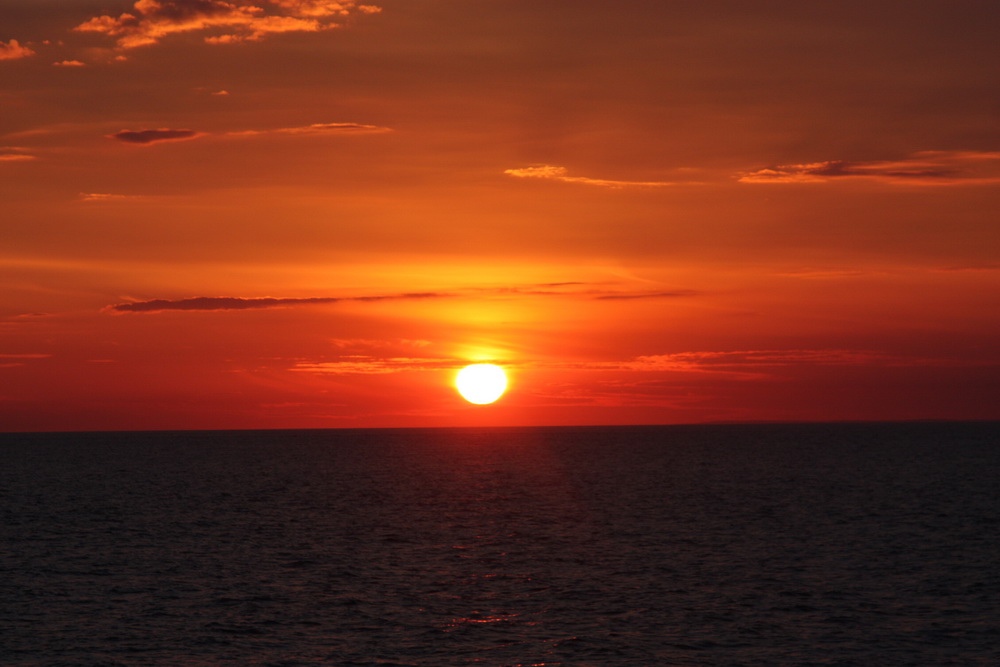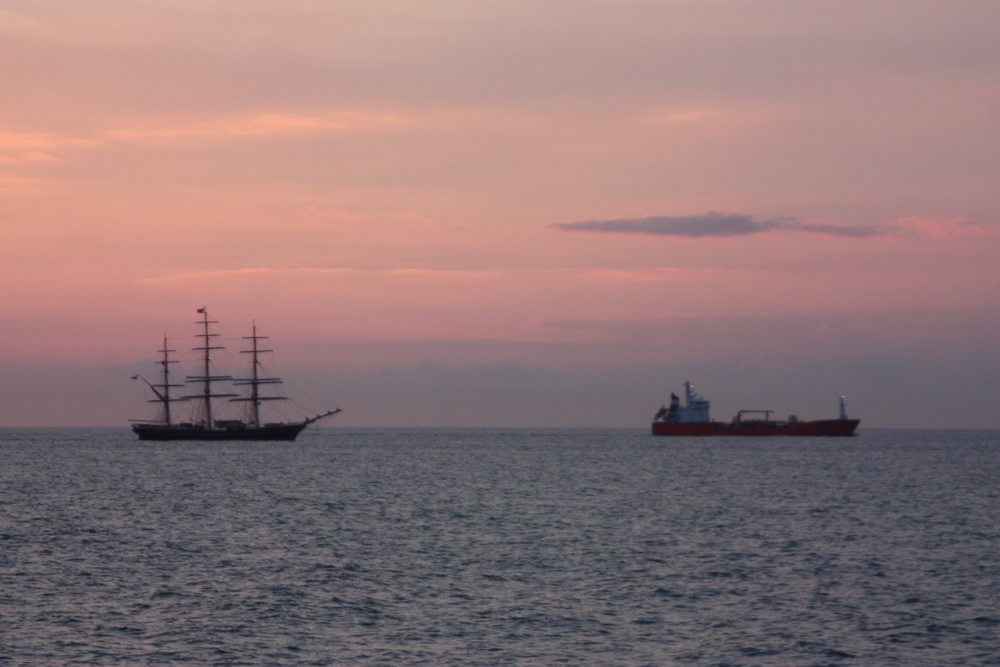 ---
Questions? Feel free:
j_gelbrich@gmx.net