After anchoring in Trähamn for the night, we continue our last passage to Stockholm. The sails are not bent, but clewed up - they look better this way :)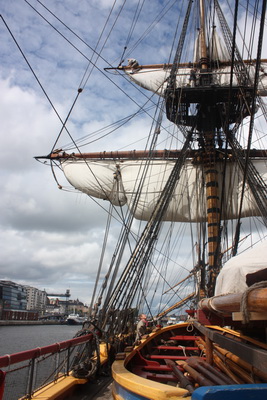 In the very last moments we fixed the topgallant yards that were missing on the whole voyage. They still had no braces when we entered the harbour, but they were stabilized by the shrouds ...
And with 21 shots salute we entered Stockholm.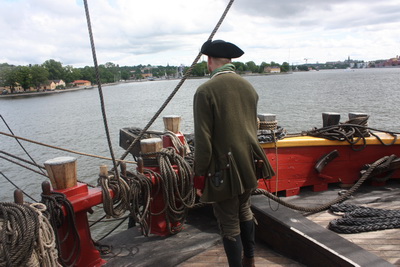 It was Monday and not the best weather, so everybody was working and only a few enthusiasts would welcome us ... if it would have been sunday, it would have been different.
---
But so I could see the Af Chapman, to which we were mooring to very closely...I had not much time. We were signing off at 16:00 and my train back to South Sweden was going at 18:21 from central station; I had to work again two days later at IKEA IT ... in winter 2008 when I visited Stockholm for one week, the Af Chapman was closed to the public. Now I got the chance ...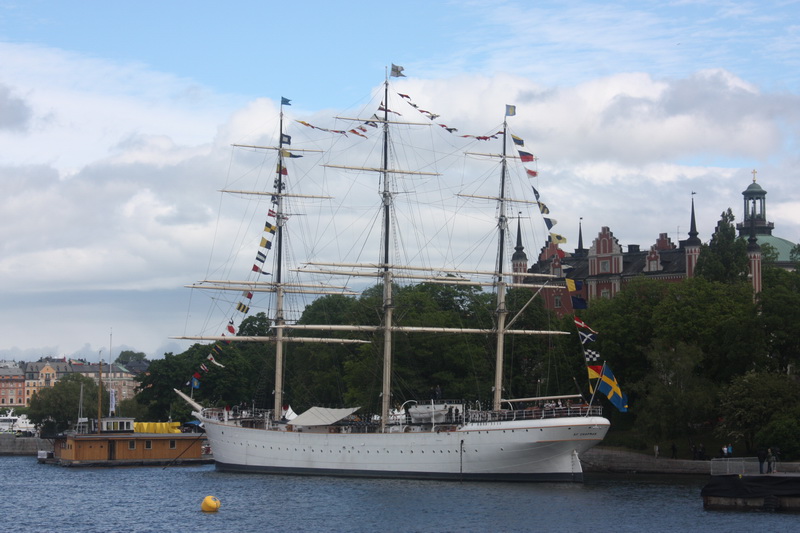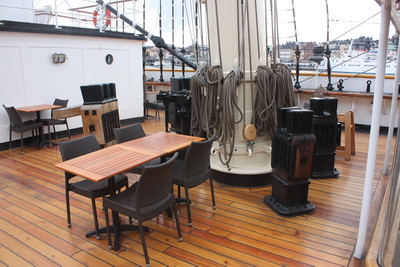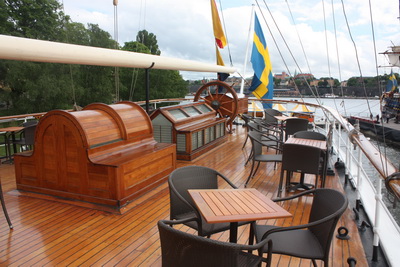 Already signed off, we could help Björn for the last time, to fasten a mooring rope from the Götheborg to the Af Chapman.
A splendid opportunity for another picture of Björn: the mastermind of the SOIC and his ship!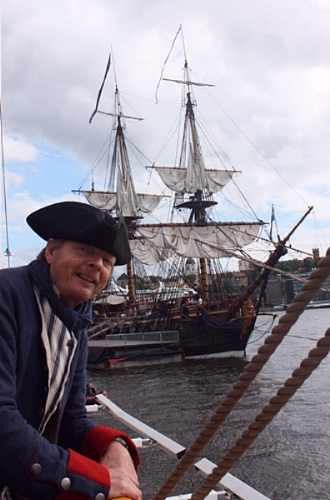 ---
Sweden is a marvellous country, indeed! It has the oldest fully preserved shipwreck of the world, the Wasa, and the best built sea-going replica of the world, the Götheborg III. What a record ...