Coming into the Swedish Skärgård under full sails! I love this rigging!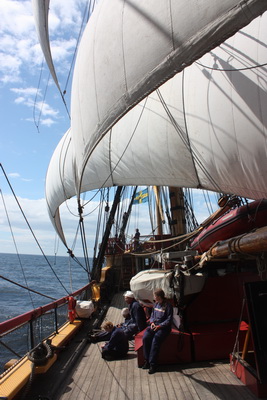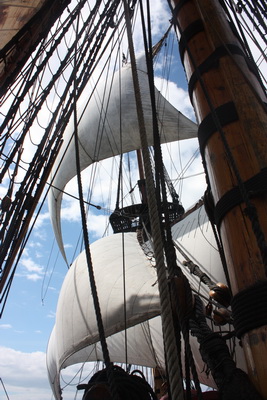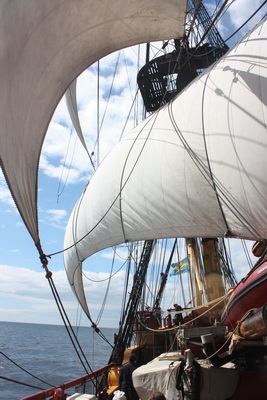 The mizzen topsail was still missing ... the core crew fixed it in time to be "complete" in Stockholm.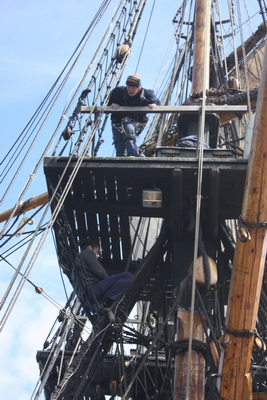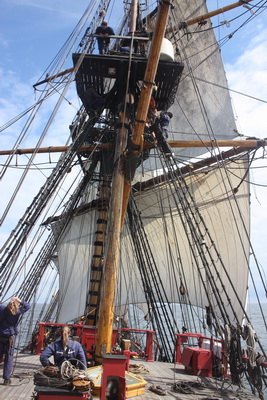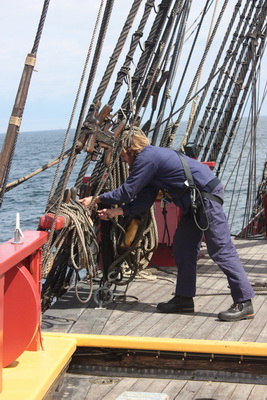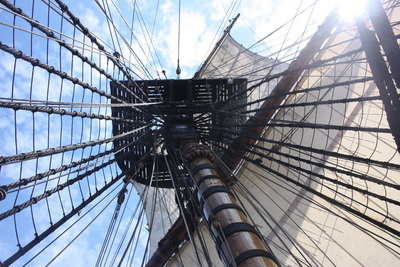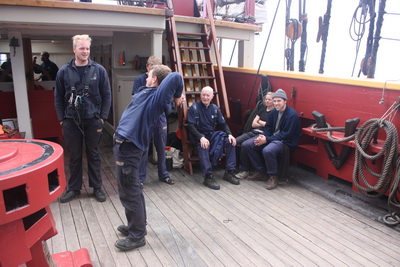 Still, many things to do for our arrival in Stockholm. Tasks are given out ...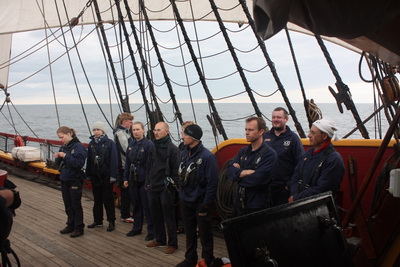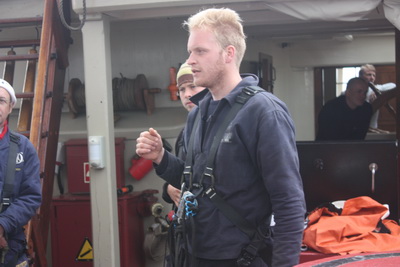 And in short pauses we enjoy the day :)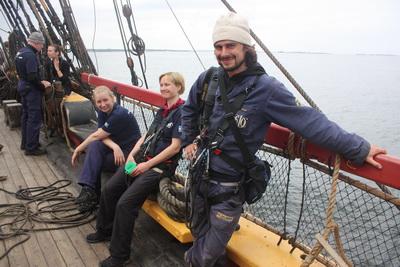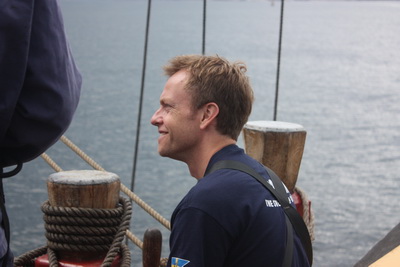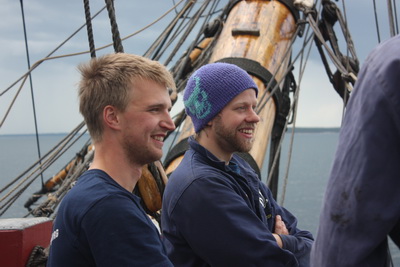 Anchoring is prepared for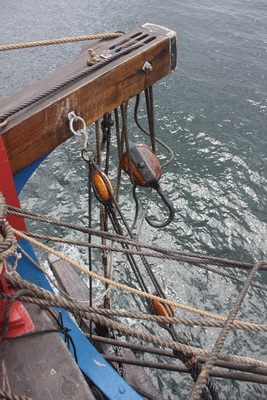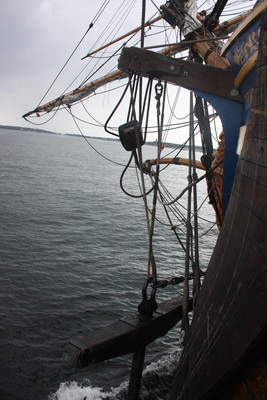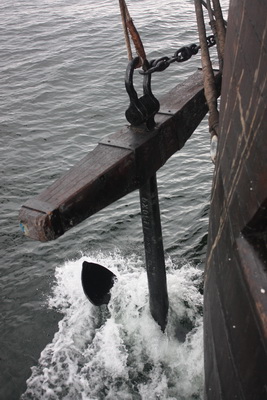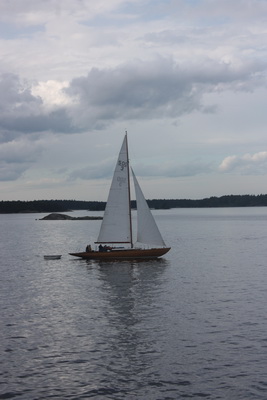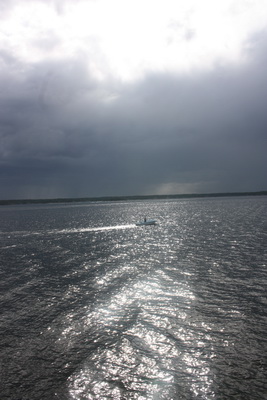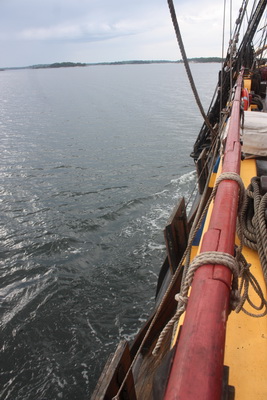 And NOW I took the chance that I missed last year: to go aloft as far as possible on the main topgallant mast, 40m high!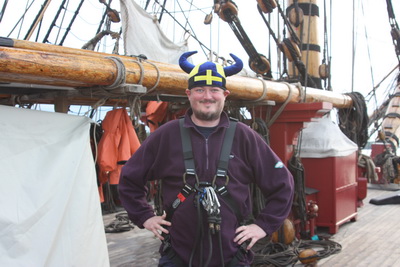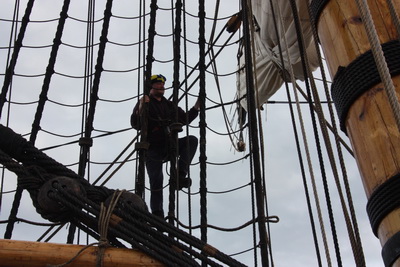 THAT was f*** amazing! I was on top of my life!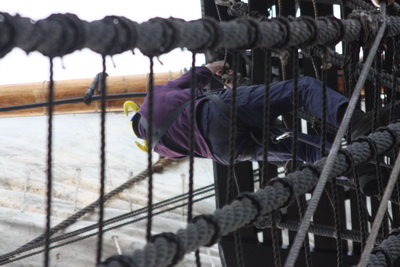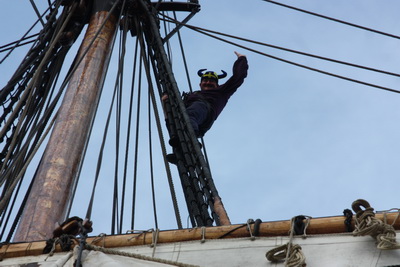 Others did likewise. Beware, there is MUCH tar up there :)