00:00-04:00, "Middle Watch", between Öland and Gotland in the Baltic Sea.
Finally we got the sun back - a very beautiful morning :)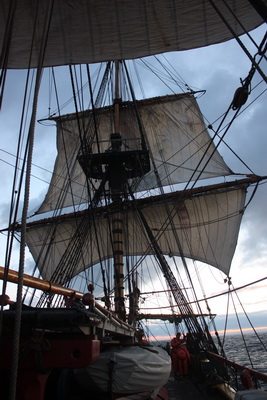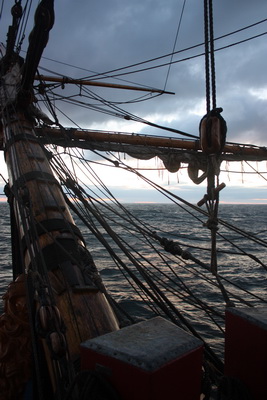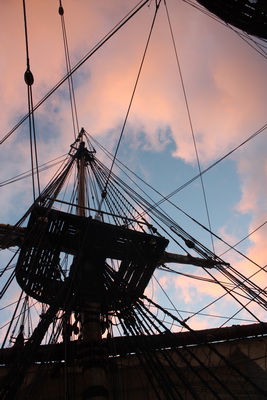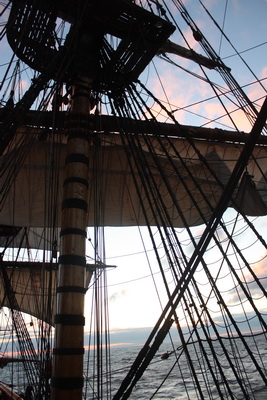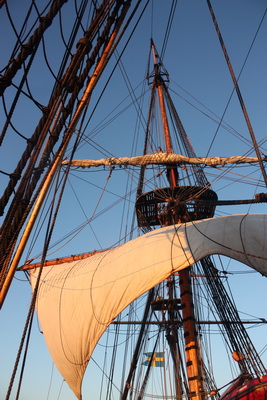 Peter Kaaling, the Smiling Captain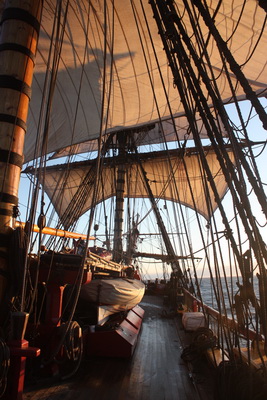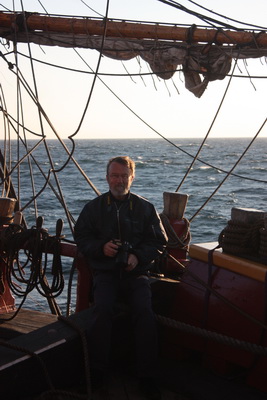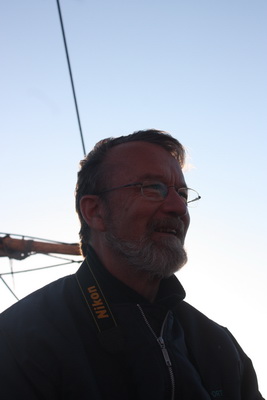 Midships watch continues working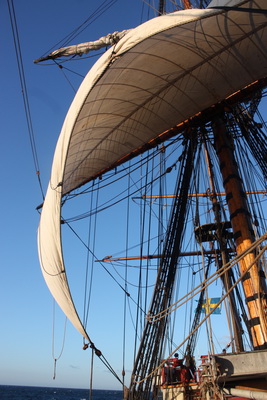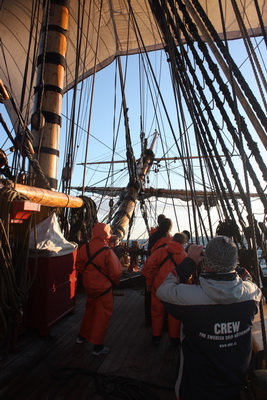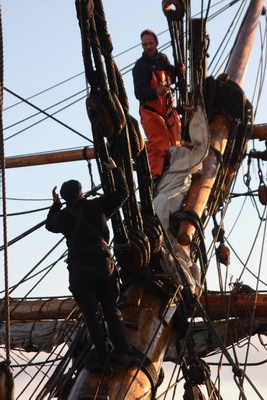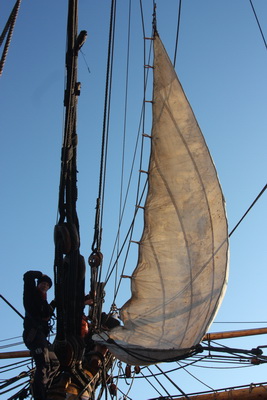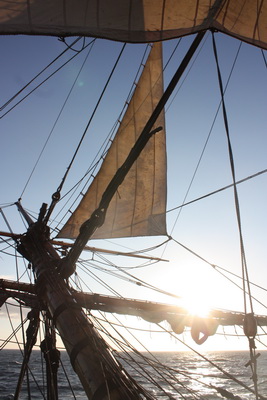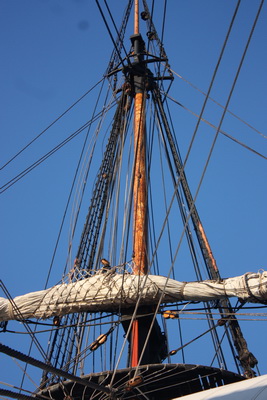 ---
12:00 - 16:00 Afternoon watch - I went up on deck half an hour before, just to check the weather, in other words: would I need rain clothes ... and I found myself charged in setting the mail topsail, they were short of folks :)
So I took a very short meal and we continued working, setting all sails.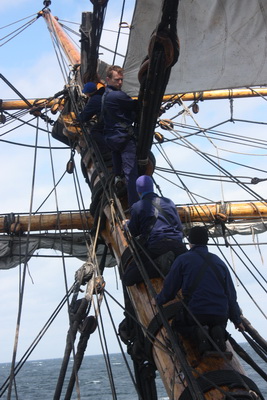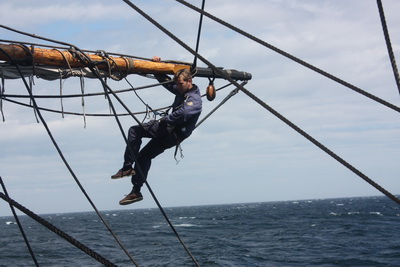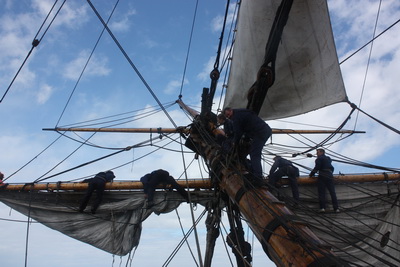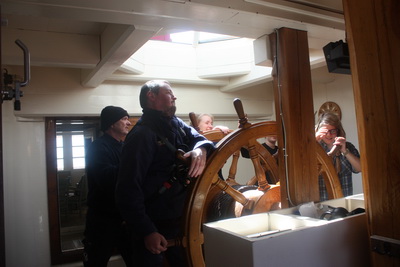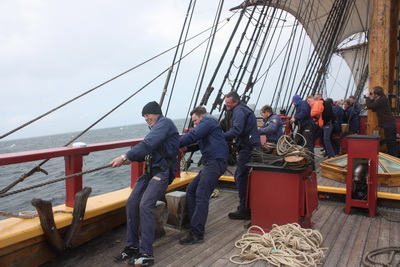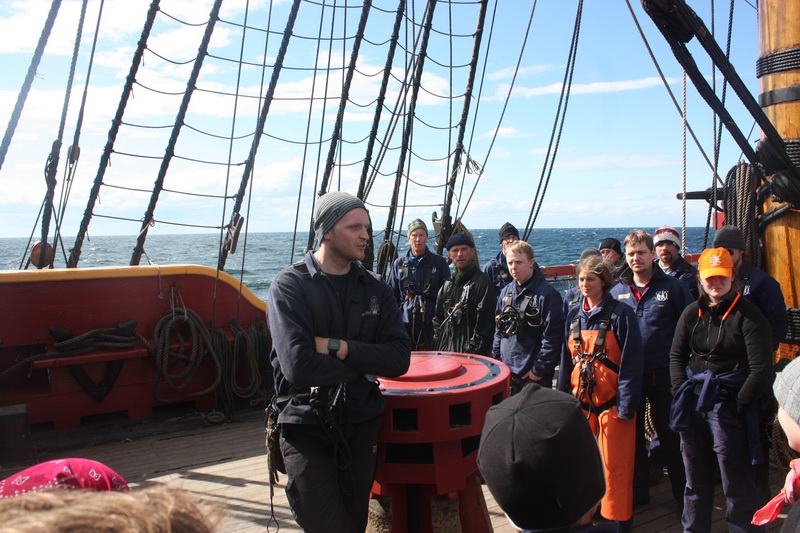 Our watch says: "God vakt!" = "Good watch!"
Next watch answers: "God vakt ska det vara!" = "A good watch it shall be!"