Midnight. Our first "middle watch" until 04:00.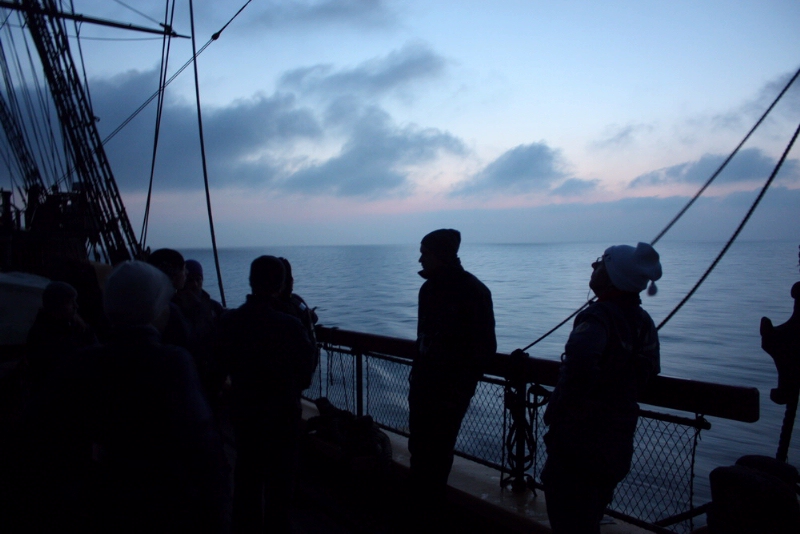 My camera makes the picture more bright than reality, but still it was possible to see in the dark. Well, my own eyes are very good to see in the night, but others may face some difficulties.
We still had no wind for sailing so we had not much to do. The ship went on by its machines; we have two propellers. So we received some theory in sail elements, and played some "seamens&acute games".
By that time we were passing Helsingborg, the small channel between Denmark and Sweden.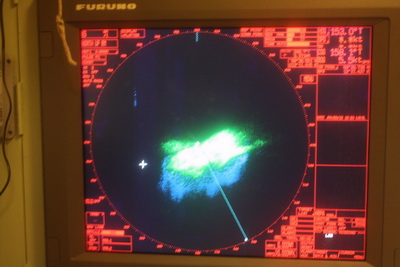 And it was rainy again ...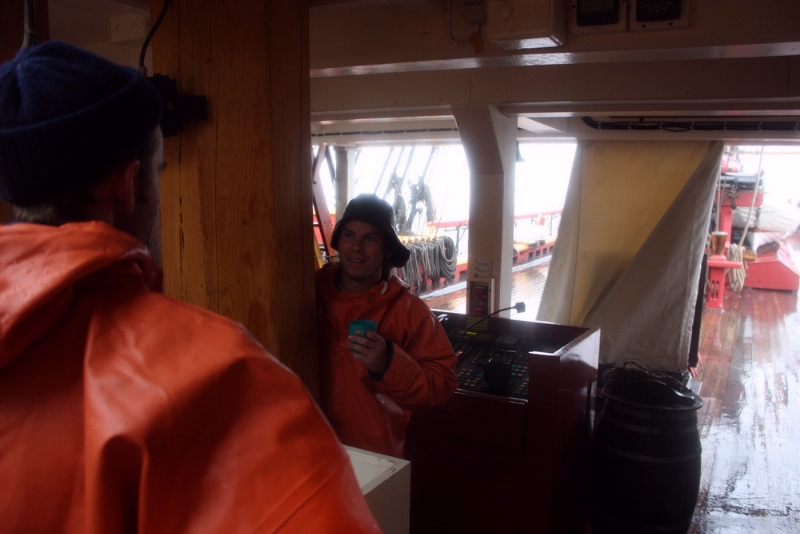 In the afternoon, weather cleared up a little, and the midships watch set the fore topsail ...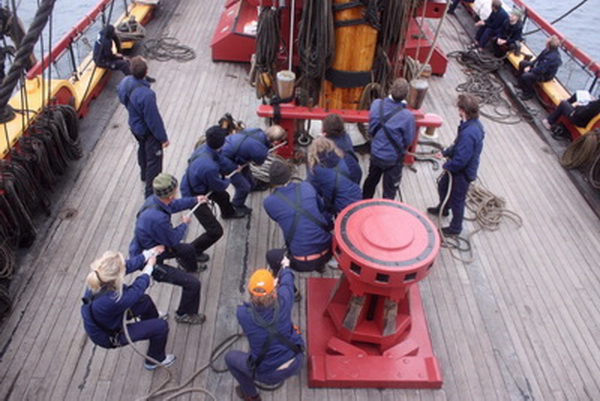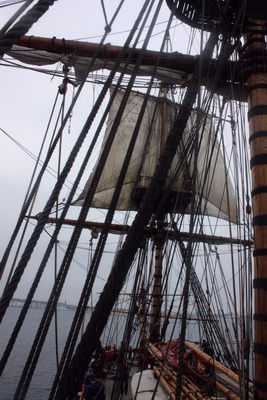 ... which still backed as we had wind from the bow ... so we braced closed to the wind.