2009, June 20th. Goodbey to our ship, the Götheborg, and to Arendal.
---
A new crew would take over, and to Arendal, they came by bus. So we could take that bus to come home again to Gothenburg ...
Until departure of the bus, we were free to have a look on the city.
I found a book store and bought three maritime books, and a newspaper with a report about us, in Norwegian :)
Returning to the quai, I saw her again for a last time - what a mighty ship!!!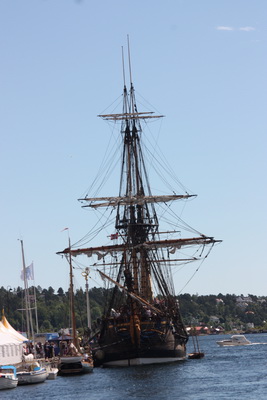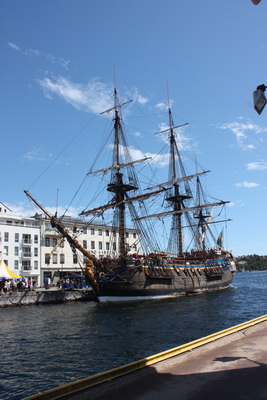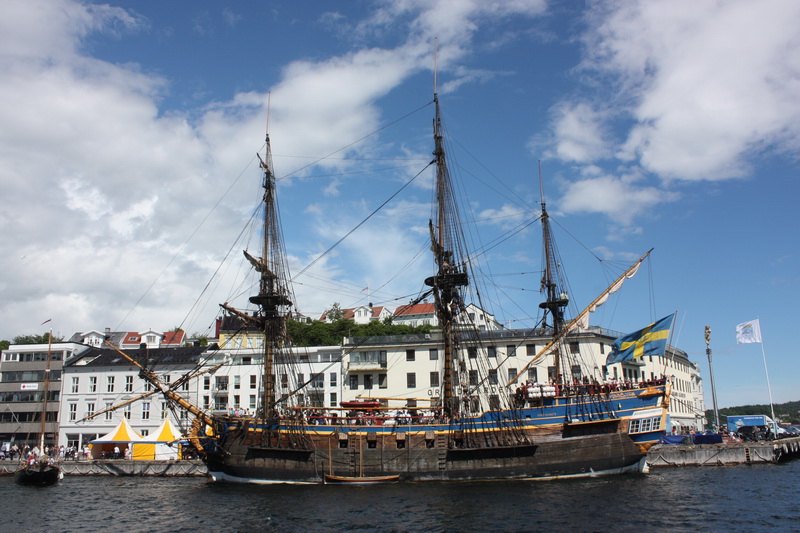 ---
That time, I thought this was the only chance in my lifetime to sail with her. This was the peak of my entire life! I made 3600 pictures, of any detail of the ship.
But, in 2010, I had the luck again, sailing with her to Stockholm, as a trainee, with some experience ...
I love this ship!