2009, June 16th. Wind, eventually :)
---
The Götheborg III out in the Skagerak. In the early watch between 04:00 and 08:00, we trained how to bend the mail sail that was already clewed up. By that time, most of us received their climbing exam ... and once again I needed two attempts to go up the futtock shrouds; again I did it the wrong way, and I realize I am too fat :)
After that, I had free watch and was lucky to make these pictures ...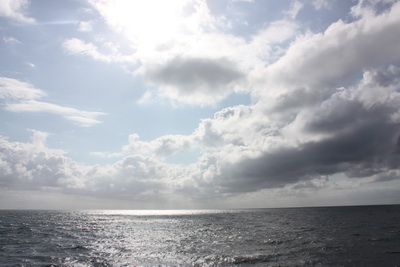 The main topgallant yard was the last yard missing ... so it was prepared and sent up to Woody - he would fix it. He was an American sailorman, and definitely THE most fascinating seaman I ever happened to meet. He could climb up the whole mainmast within 30 seconds only, without securing himself, of course! He moved like a cat! He seemed to have no fear what so ever. And he knew so much about old riggings, that he was consulted many times from the core crew of the Götheborg ...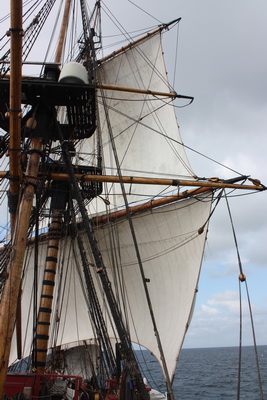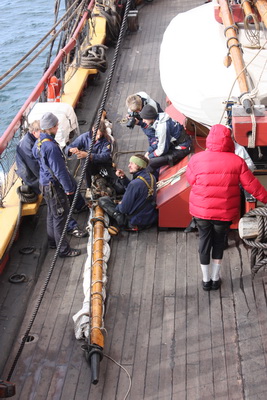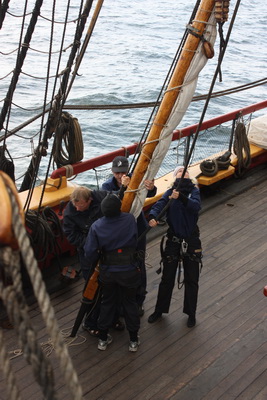 The yard with its sail weights about 150 kg, by the way ... it takes the capstan tackle to heave it up.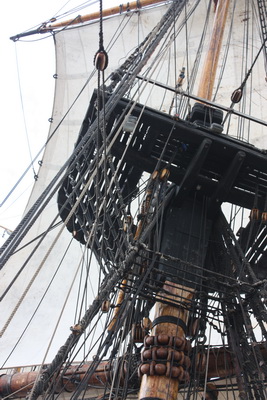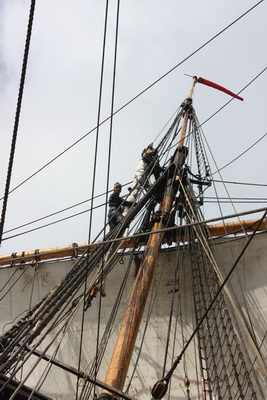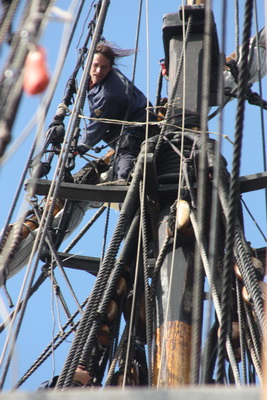 Our voyage continued, we made 6 knots, our sail blown fully :)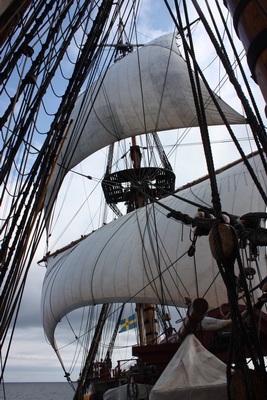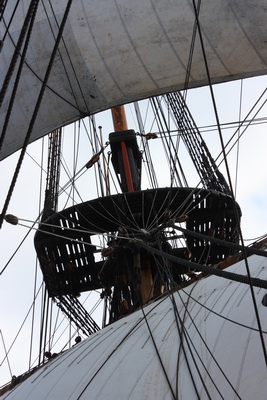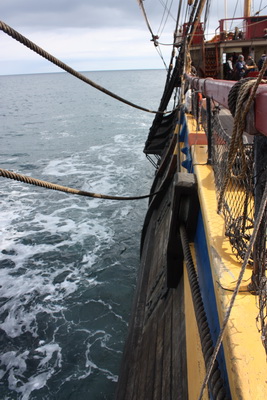 In the evening, the wind calmed again ... another life boat excercise, and we clewed up the lower sails.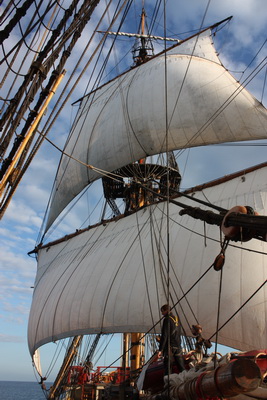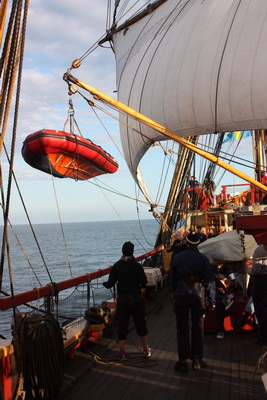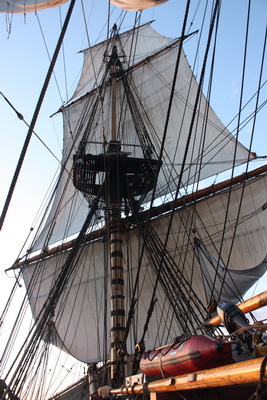 And then, two time galaxies met :)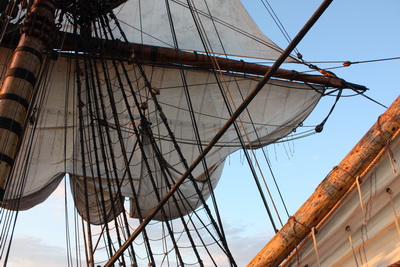 This evening was most brilliant! Well, we could have taken the distance to Norway in one day only, but that was not the purpose of this voyage :) So we braced around and sailed out to the open sea again ... to train ourselves in handling the ship.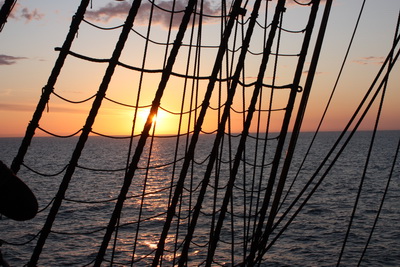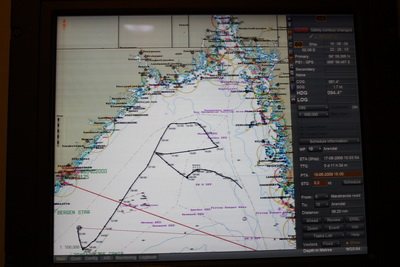 16:00 - 20:00 midship´s watch: so I had to work, and I lend my camera to another one to take photos :) Here we haul the fore brace and the main brace on portside.